FOR IMMEDIATE RELEASE:
January 14, 2014

Speaker Silver and Assembly Members Observe
Jewish Holiday Tu B'Shevat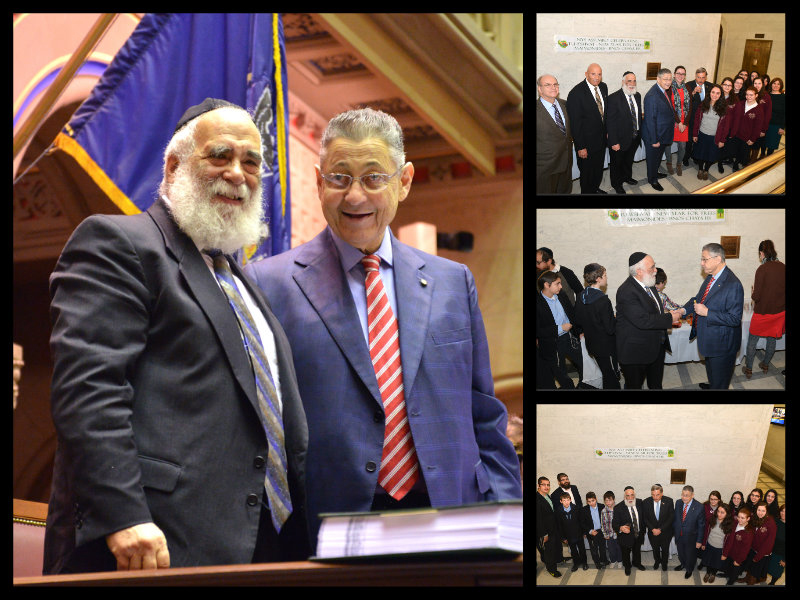 Assembly Speaker Sheldon Silver welcomes Rabbi Yisroel Rubin to the Assembly chamber to begin the day's legislative session with a prayer and to observe Tu B'Shevat, the annual Jewish celebration of the New Year for Trees. The holiday also underscores the importance of caring for the earth and protecting the environment. Rubin, who has hosted the event at the Capitol for the last several years, directs the Capital District Chabad and is the dean of the Capital District Hebrew Day School and Maimonides-Bnos Chaya Girls High School in Albany.