FOR IMMEDIATE RELEASE:
March 23, 2016

Legislative Leaders Convene General Conference Committee
Continuing Legislature's Work Towards a 2016-17 SFY Budget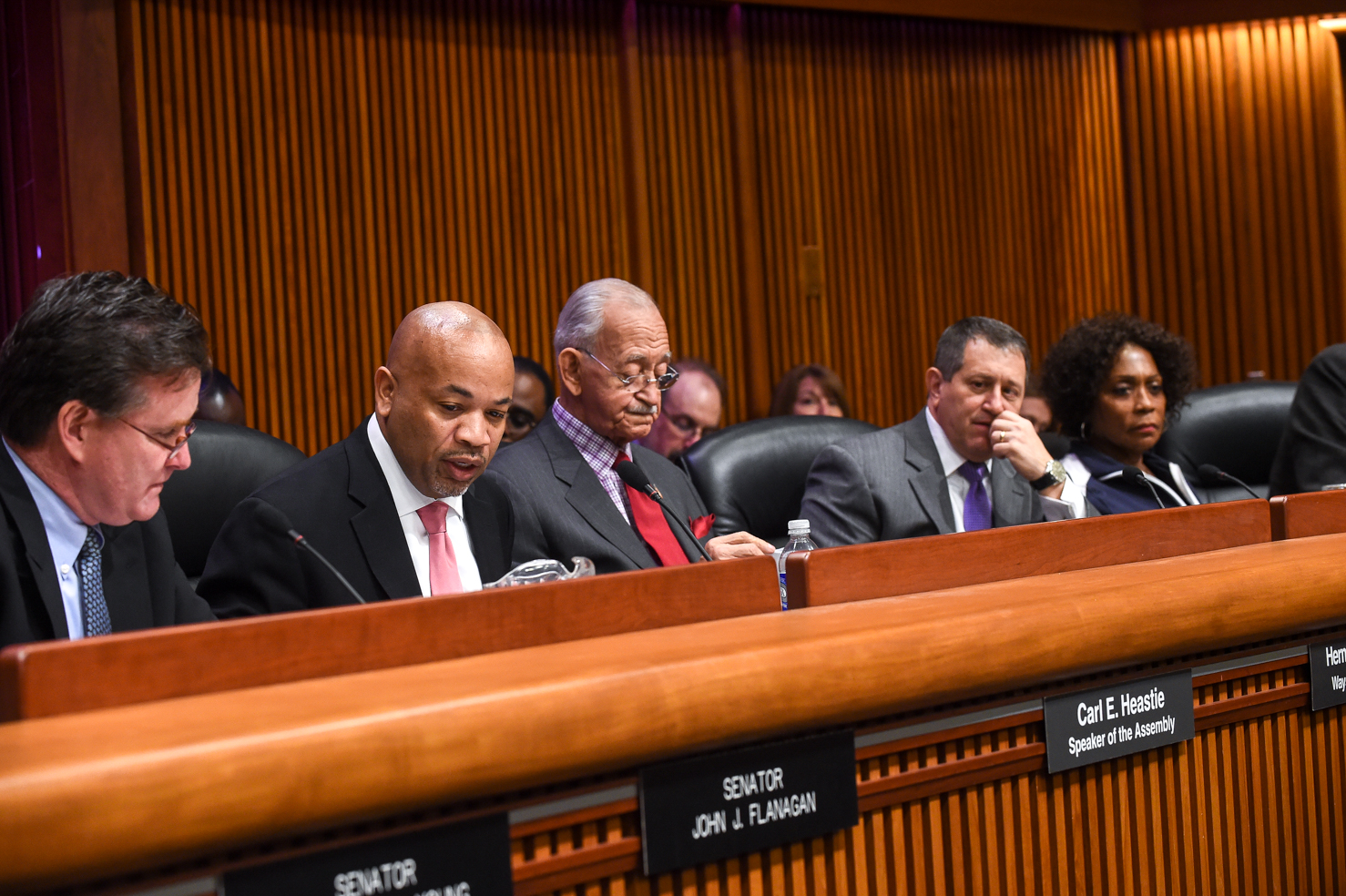 Assembly Speaker Carl Heastie and Senate Majority Leader John Flanagan today convened a meeting of the General Conference Committee, as part of the Legislature's efforts to reach a joint budget agreement for the 2016-17 SFY. Heastie and Flanagan also announced the schedule and the table amounts for each of the joint budget subcommittees, which met later in the afternoon. The Speaker was joined by Ways and Means Committee Chair Herman D. Farrell, Jr., Majority Leader Joseph D. Morelle, Deputy Speaker Earlene Hooper and Speaker Pro Tempore Jeffrion L. Aubry.