Miller Gives Away Backpacks At Summer Reading Party
A statement by Assemblywoman Melissa Miller (R,C,Ref-Atlantic Beach)
August 17, 2017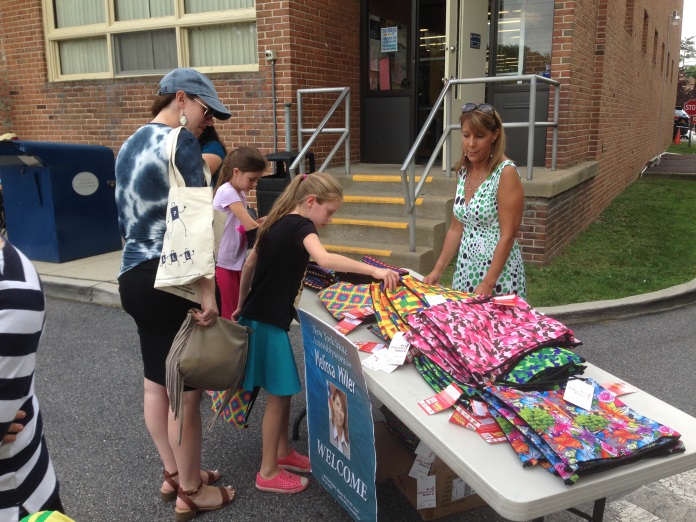 Assemblywoman Miller handing out backpacks at the Peninsula Public Library's Summer Reading Party.
"Last night, I donated and handed out over 75 backpacks to kids who attended the Peninsula Public Library Summer Reading Party. The kids had a great time playing games, winning prizes and listening to the Squeaky Clean Band. It was a beautiful day outside, and it was nice to see how excited the kids were to be at the event and receive the backpacks."
The National Foundation of Women Legislators and the Office Depot Foundation partnered with Miller to give away the backpacks.