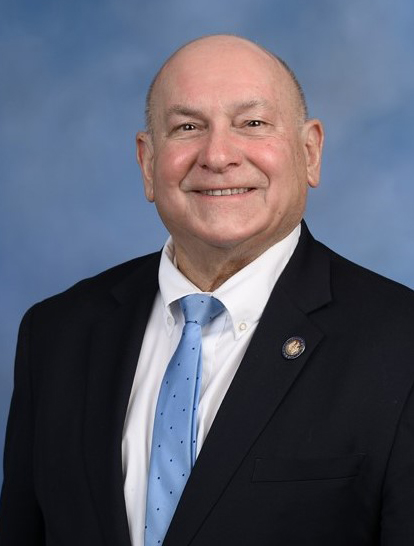 Talking about ethics reform in government is easy; delivering results in the battle against corruption is the true challenge. But upon arriving in Albany in 2013, newly elected State Assemblyman David Buchwald started on a path towards doing something about integrity in government. He introduced an amendment to the New York State Constitution to enable courts to strip government pensions from officials convicted of corruption connected to their public duties. Assemblyman Buchwald argued this would cause potential lawbreakers to think twice before committing the crime, and free taxpayers from sending hundreds of thousands of dollars to officials who had broken the public's trust. After a number of years overcoming obstacles in Albany, Assemblyman Buchwald's amendment was approved in two sessions of the State Legislature. Then, on November 7, 2017, New York State voters overwhelmingly approved his pension forfeiture amendment to the state constitution (Proposal 2 on the 2017 ballot).
The 93rd Assembly District represented by Assemblyman Buchwald combines leafy suburbs, traditional small town main streets and many of the parts of White Plains that make it the fastest-growing city in New York State. The district contains all of Interstate 684 in Westchester County and includes the towns of Bedford, Harrison, Lewisboro, Mount Kisco, New Castle, North Castle, North Salem, Pound Ridge and the City of White Plains.
Elected to the New York State Assembly on November 6, 2012, David has a record of taking on major open government challenges like improving New York's Freedom of Information Law and reforming the opportunities for the public to interact with government agencies. For example, one of the crippling effects of Superstorm Sandy was unacceptably long power outage response times. Assemblyman Buchwald sponsored and passed a new law that requires that the Public Service Commission to explicitly allow the duration of a power outage to be a basis for filing a complaint about a utility's service. More recently, Buchwald became the Co-Chairman of United Westchester, a group of local, county, state and federal elected officials who came together after the 2018 extended power outages.
The Assemblyman's votes on environmental issues have earned perfect scores every year from Environmental Advocates of New York, and, since they started keeping records, the New York League of Conservation Voters. He continues to champion efforts to protect the environment and create healthy sustainable communities.
Modern transportation infrastructure can move the Westchester County economy forward and the Assemblyman brings to Albany his extensive experience in this critical public policy arena. Before entering the Assembly, he served as Chairman of the Metro-North Railroad Commuter Council, an advisory body charged with improving the railroad's services and responsiveness to the needs of riders. Assemblyman Buchwald is also the former Chairman of the White Plains Transportation Commission. In the Assembly, he continues to work for funding for transportation improvements such as the Lower Hudson Transit Link, state road upgrades and commuter rail crossing safety.
David Buchwald previously served on the White Plains Common Council. In that role, he was an advocate for the environment, senior citizens, enhanced budget scrutiny and legislation strengthening the City's Code of Ethics.
After earning a bachelor's degree in Physics at Yale University, David worked for an economics research firm headquartered in White Plains, focusing on antitrust economics. David then went on to receive a law degree from Harvard Law School and a Masters of Public Policy from Harvard's John F. Kennedy School of Government. He practiced tax law in New York for six years as an associate of the law firm Paul, Weiss, Rifkind, Wharton & Garrison LLP.
David grew up in Larchmont, New York and is a graduate of the Mamaroneck public schools. He has lived in White Plains for 18 years. David is active in the White Plains Historical Society and is a former board member of the White Plains Downtown Residents Association.
David married his wife, Lara, in 2014. They have two children.