Assemblymember Richardson Praises Labor Board Wage Decision
July 23, 2015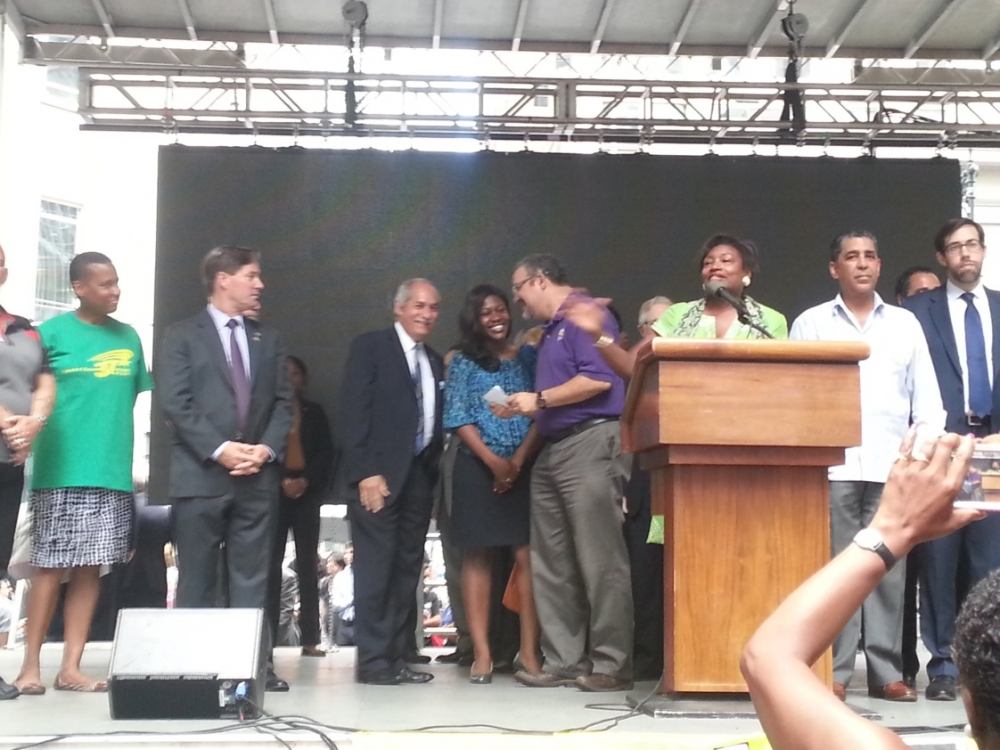 On Wednesday, a board convened by the Governor made a recommendation to the State Department of Labor to raise the minimum wage for fast food workers to $15 an hour. "This is wonderful news for struggling workers throughout New York," Assemblymember Diana C. Richardson (D, WFP - 43rd AD) stated. "While I am committed to seeing a $15 an hour minimum wage in place for all New Yorkers, today is a first step that will have tremendous benefits for families and local communities, including many here in the 43rd Assembly District in Brooklyn."
The increase will be instituted incrementally by 2020, with an accelerated increase in New York City to account for cost of living. Acting Labor Secretary Mario Musolino is widely expected to accept the recommendation, instituting it into state law. This action will nearly double the minimum wage for nearly 200,000 workers throughout the city and state, providing additional economic security in a low-wage industry many have accused of exploitative labor practices.
"Working New Yorkers are struggling right now, as cost of living increases are far exceeding wages for the 99%," Richardson continued. "While we need to address the economic concerns creating this disparity, especially exploding rent costs; it is important that we make sure that residents of Central Brooklyn and the rest of our city are paid a living wage that not only allows for subsistence, but offers a chance for comfort and economic prosperity. Yesterday's decision represents the power of our movement as we push to make sure this goal becomes a reality."