Stavisky, Braunstein & Rozic Celebrate the Lunar New Year at PS 203
January 29, 2014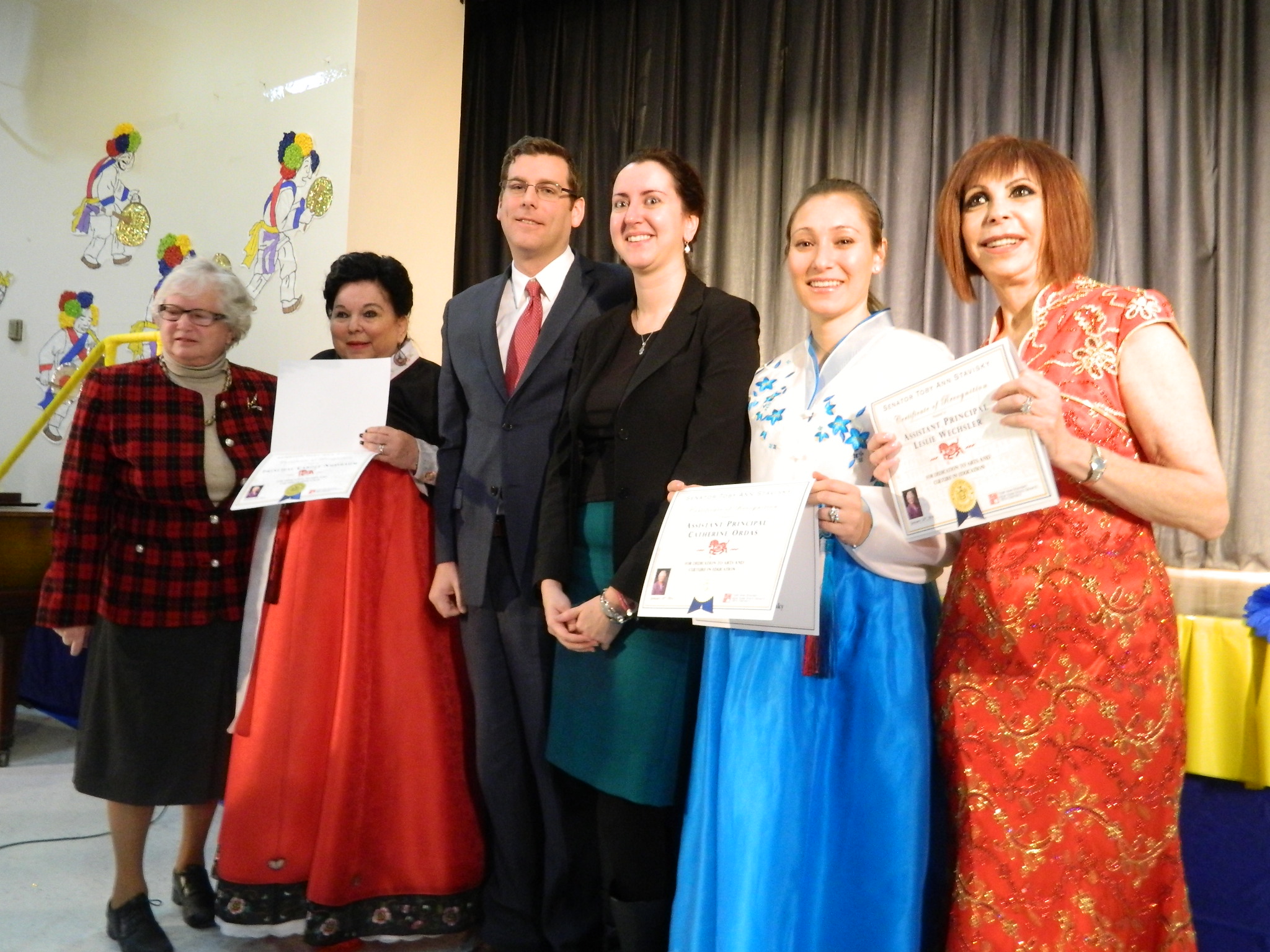 On Friday, February 24, 2014, Assemblyman Braunstein joined Senator Toby Ann Stavisky, PS 203 Principal Carole Nussbaum, Assemblywoman Nily Rozic, and Assistant Principals Catherine Ordas and Leslie Wechsler to celebrate the Lunar New Year and the school's continued success.
Senator Toby Ann Stavisky (D-Eastern Queens), Assemblyman Edward C. Braunstein (D-Bayside) and Assemblywoman Nily Rozic (D, WF-Fresh Meadows) joined the administration, staff and students at PS 203 for their annual Lunar New Year celebration.
Students rung in the Year of the Horse with cultural Chinese and Korean dances, complete with colorful costumes and dazzling props.
"I am always impressed by the talent and passion of the students of PS 203, and that is a reflection of the excellence of the staff and administration here. There is no better way to welcome the new year than with cheerful songs and dances and I always look forward to this beautiful production. Congratulations to Principal Nussbaum, her staff and students on another joyous celebration and another year of academic excellence," said Senator Toby Ann Stavisky.
"Every year, I look forward to joining PS 203 in celebrating the Asian Lunar New Year. The hard work and dedication of Principal Carole Nussbaum, her staff and her students always shines through during the elaborate performances. I wish everyone a very prosperous Year of the Horse," said Assemblyman Edward C. Braunstein.
Assemblywoman Nily Rozic said, "The Lunar New Year Celebration at PS 203 is a great example of the diversity of Queens and the Asian American community. I am very happy to join my colleagues, teachers, and students on this occasion. I want to wish everyone a happy and healthy Lunar New Year."