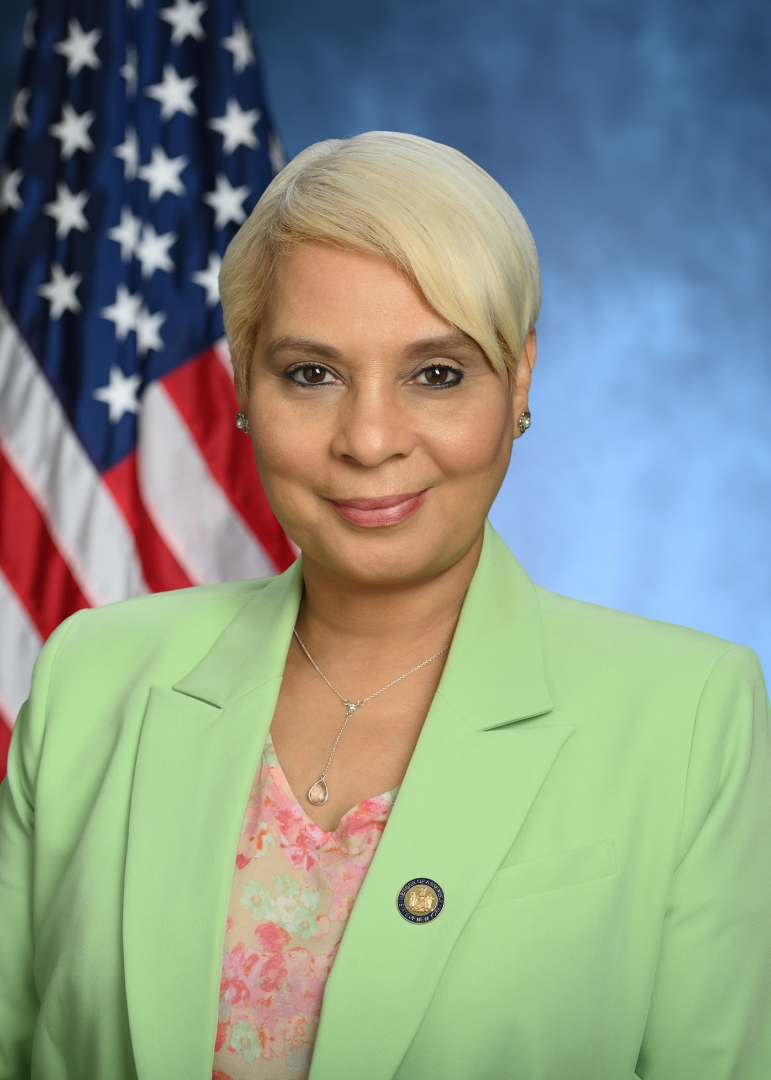 Maritza Davila was born in Catano, Puerto Rico, and moved to Bushwick, Brooklyn, as a young girl, where she has lived ever since. As a single mother raising three children in Bushwick, Assemblywoman Davila worked hard to improve her surroundings for her children and for all children who live in the challenging conditions of impoverished neighborhoods.
Assemblywoman Davila began her career in public service as a community organizer, giving a voice to community residents on issues of education, healthcare, public safety, affordable housing, open space, and economic development within the communities of Bushwick and Williamsburg. Ms. Davila has served on numerous boards and advisory committees, including that of several community gardens, local New York Police Department precincts, and area hospitals.
A strong advocate for community access to quality public education, Assemblywoman Davila served as president of the Community School District 32 board of education. She is committed to improving the quality and accessibility of educational opportunities for all children. While serving as director of a statewide program to increase lead-paint awareness, she cultivated a concern for the special educational needs of the large population of children in Bushwick and Williamsburg that suffer from autism, learning and developmental disabilities, and other mental and physical challenges.
As a staunch defender of women's rights, Assemblywoman Davila has supported numerous organizations and initiatives to empower and protect Brooklyn's women. She was a founding member of the North Brooklyn Coalition Against Domestic Violence and served on its board for two years, where she helped to prevent family violence in the community through education and intervention.
For over 20 years, Assemblywoman Davila has fought to preserve and expand affordable housing in Williamsburg and Bushwick. She has helped to restore hundreds of families to rehabilitated rent-stabilized homes, supported affordable housing development, worked alongside tenant association leaders to improve NYCHA housing, and helped young parents secure lead paint remediation in their apartments. She also founded the Northern Brooklyn Residents Association, a community advocacy group which supported affordable housing and community development on the city and state level.
In 1996, Ms. Davila joined the Ridgewood Bushwick Senior Citizens Council, where she has helped found a local credit union, organized dozens of merchant, tenant, and block associations, secured lifeline benefits for struggling residents, and provided job training and quality, affordable housing for hundreds of families throughout Williamsburg and Bushwick. Ms. Davila graduated with her AA in Political Science from Long Island University in 2013.
Throughout her time in the New York State Assembly, Assemblywoman Davila has been a staunch leader who continues to fight against gun violence and for tenant rights, parole justice, and affordable housing for seniors and families.
In 2018, Assemblywoman Davila was appointed chair of the Assembly's Puerto Rican/Hispanic Task force and has fiercely advocated for the economic and political advancement of Latino New Yorkers. Specifically, she has highlighted the needs of Puerto Rico and collaborates across government for relief efforts in response to natural disasters including Hurricane Maria and Hurricane Fiona. Ms. Davila worked closely with the SOMOS Inc. to host bi-annual conferences with the mission of uplifting the Puerto Rican diaspora, as well as bringing resources and services to the Hispanic community.
Since the onset of the COVID-19 pandemic, Assemblywoman Davila fought to bring vaccinations during the early roll out, as her district was one of the epicenters of the pandemic. During this time, Ms. Davila provided food relief in conjunction with local, community-based organizations – including World Central Kitchen. Additionally, Assemblywoman Davila hosts a Community Holiday Drive in partnership with North Brooklyn elected officials, non-profit organizations, and merchants to provide families with toys and meals for the holiday season.
As of January 2023, Assemblywoman Davila was appointed to a new role as chair of the Assembly's Committee on Social Services. She stills stand as a committee member on the Puerto Rican/Hispanic Task force. However, in her new chairmanship role, the Assemblywoman works with her colleagues in government to review any oversight related to public assistance programs to assist low-middle income individuals and families achieve economic stability along with an array of other responsibilities. The Assemblywoman continues to work to improve the quality of life for New Yorkers and primarily aims to help marginalized communities' transition from public assistance to economic independence, creating a pathway to sustainability.
As a lifelong community advocate, she is a strong, vibrant and heartfelt individual who understands through experience the challenges and successes that that her community has faced and will face. Ms. Davila supports her community as a member and as a leader and believes that nothing is impossible. She will continue her fight in Albany as the Member of the Assembly for the 53rd District.