Assemblywoman Solages Acknowledges Young Author
July 24, 2013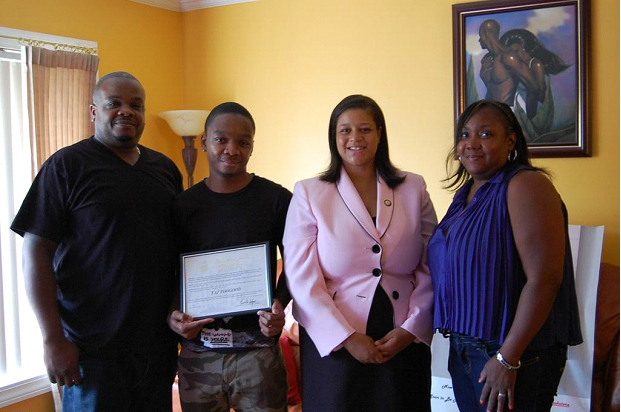 Assemblywoman Solages presented a citation to local teen Taj Toogood, honoring him for a major accomplishment: being a published author at the age of nineteen. Taj began writing his book, "His and Hers," a romance novel narrated from two perspectives, at the age of 17. He was inspired to write the book from his real-life experiences.
Assemblywoman Solages visited the Toogood residence to congratulate Taj. The young author explained to the Assemblywoman the process of getting published, and also gave her an autographed copy of his book.
He is a proud example of the promising youth living within the 22nd Assembly District. Assemblywoman Solages hopes that Taj's success will inspire other local teens to pursue their dreams.