Assemblywoman Solages Honors Local Mailman
July 31, 2013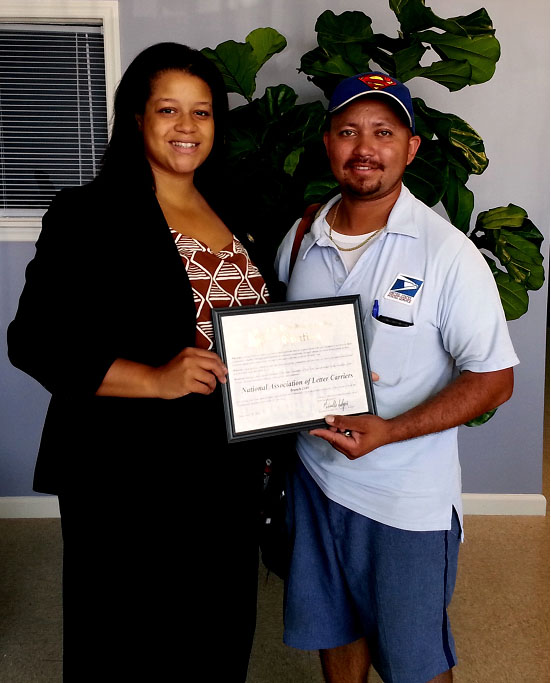 Assemblywoman Solages would like to acknowledge local postman Reynaldo Quintanilla, and his fellow colleagues from Branch 2189 in Valley Stream, for their exemplary contributions to the Muscular Dystrophy Association. Mr. Quintanilla and his colleagues work tirelessly to host events that promote awareness about the disease, help families find healthcare and financial support, and fund research.
Muscular dystrophy consists of a group of more than 30 genetic diseases that causes weakness and degeneration of muscles. It most commonly forms in children and affects approximately 1 in 3,500 to 6,000 male births.
The National Association of Letter Carriers Branch 2189 hosted their third annual Bowl-A-Thon with over 100 people in attendance that came to support and fundraise for a cure. Mr. Quintanilla and Branch 2189's efforts are a wonderful example of everyday residents of the 22nd Assembly District, lending a helping hand to a worthy cause.