Every-Kid-In-a-Park Pass
April 22, 2016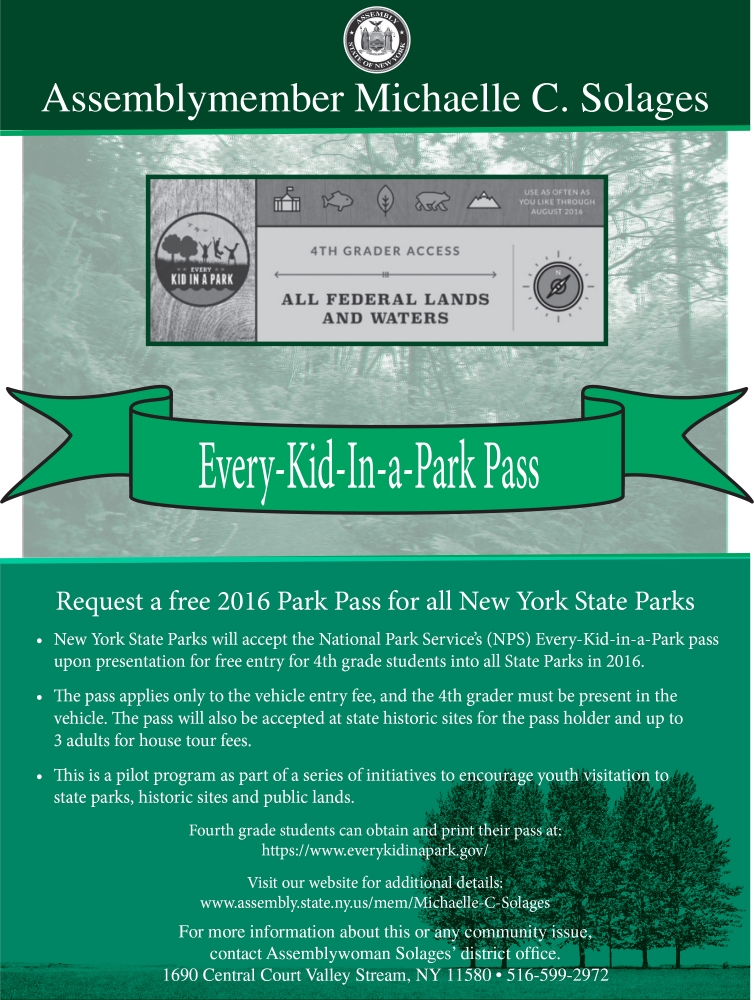 New York State Parks will accept the National Park Service's (NPS) Every-Kid-in-a Park pass upon presentation for free entry for 4th grade students into all State Parks in 2016. The pass applies only to the vehicle entry fee, and the 4th grader must be present in the vehicle. The pass will also be accepted at state historic sites for the pass-holder and up to 3 adults for house tour fees.
This is a pilot program as part of a series of initiatives to encourage youth visitation to state parks, historic sites and public lands.
Fourth grade students can obtain and print their pass at https://www.everykidinapark.gov/.