Update Regarding the Redevelopment of Belmont Park
July 31, 2017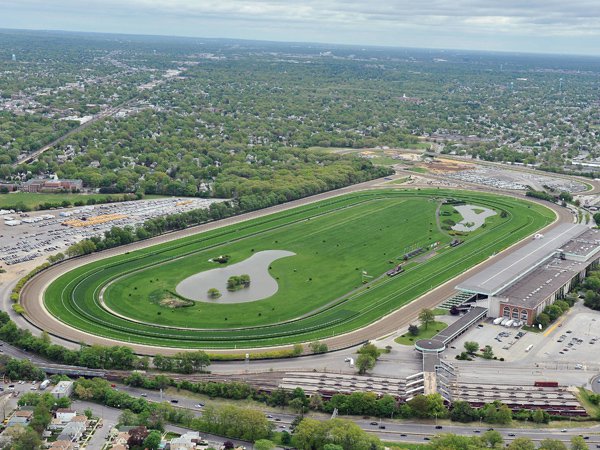 On Monday July 31, 2017, Empire State Development (ESD) released a long-awaited request for proposals to develop land at Belmont Park. Bidders have until September 28, 2017 to submit a proposal.
After a decade of uncertainty regarding redevelopment at Belmont Park, I am cautiously optimistic of the language within the request for proposal. Community engagement is an important component of this RFP. Developers must coordinate with the local community as well as meet the community's social, economic and environmental sustainability standards and expectations
Respondents of RFP must list community amenities that will be included in the project as well as a detailed plan for community outreach. Given the Sites are adjacent to an existing residential community, it is important to detail how the Project will be integrated into the surrounding fabric.
In 2016, ESD scrapped all proposals to redevelop Belmont, including a 25,000-seat soccer stadium for the New York Cosmos, after a long-delayed four-year process.
The new RFP is similar to that 2012 request in that it includes the same two parcels for potential development — 28 acres south of Hempstead Turnpike close to the grandstand and 8 acres west of the Belmont Park clubhouse that borders the LIRR station.
Developers must bid on both parcels; they also can propose an alternative development that includes an additional 7 acres north of Hempstead Turnpike.
According to the RFP, proposals must be "complementary" to the existing racetrack, maximize economic benefit to the state, use environmentally friendly design practices, feature "meaningful" participation from minority, women and veteran-owned businesses, provide jobs for area residents and benefit the surrounding neighborhoods of Elmont and Floral Park.
A copy of the Empire State Development Request for Proposals Itinerary can be found here.
SCHEDULE OF DATES:
The following are significant dates under the RFP Process:
RFP Release Date: July 31, 2017
Site Visit: August 17, 2017
Question Submittal Deadline: August 24, 2017 @ 5:00 PM ET
Question Response Deadline: September 6, 2017
Proposal Due Date: September 28, 2017 @ 2:00 PM ET
RFP states that proposals should strive to address the following development objectives:
Enhance Belmont Park to become one of Long Island's premier destinations for entertainment, sports, hospitality and retail, with uses that are complementary to the existing Belmont Park racetrack

Maximize economic benefit to the State while minimizing the State's economic and environmental risk;

Provide a source of quality jobs for area and New York State residents;

Benefit the neighborhoods and communities adjacent to and surrounding Belmont Park;

Maximize incorporation of green building and sustainable design practices; and

Feature meaningful participation of Minority- and Women-Owned Business Enterprises, and Service-Disabled Veteran

Passive or active recreational use is required on the southern portion of Site B. Recreational uses may include a park, sports fields and/or indoor recreation facility. Any on-going maintenance or management associated with the recreational facility shall be the responsibility of the Selected Developer.
Brief overview of Empire State Development's request for proposals to develop Belmont Park.
Requires developers to bid on 28 acres south of Hempstead Turnpike and 8 acres west of the Belmont Park clubhouse that borders the Long Island Rail Road spur.

Allows developers to bid on an additional 7 acres north of Hempstead Turnpike.

Mandates that bids provide entertainment, sports, recreational, retail or hospitality options that enhance the existing racetrack.

Requires bidders to use environmentally friendly building practices, provide jobs for area residents and benefit the surrounding community.

Prohibits bids that include housing, casino games, and video lottery terminals or simulcast wagering.

Stipulates that all bids be submitted by Sept. 28.
Source: Empire State Development