Citizen Preparedness Training
Please join us on Saturday, August 11th to learn more about how to properly prepare for the hurricane season
July 23, 2018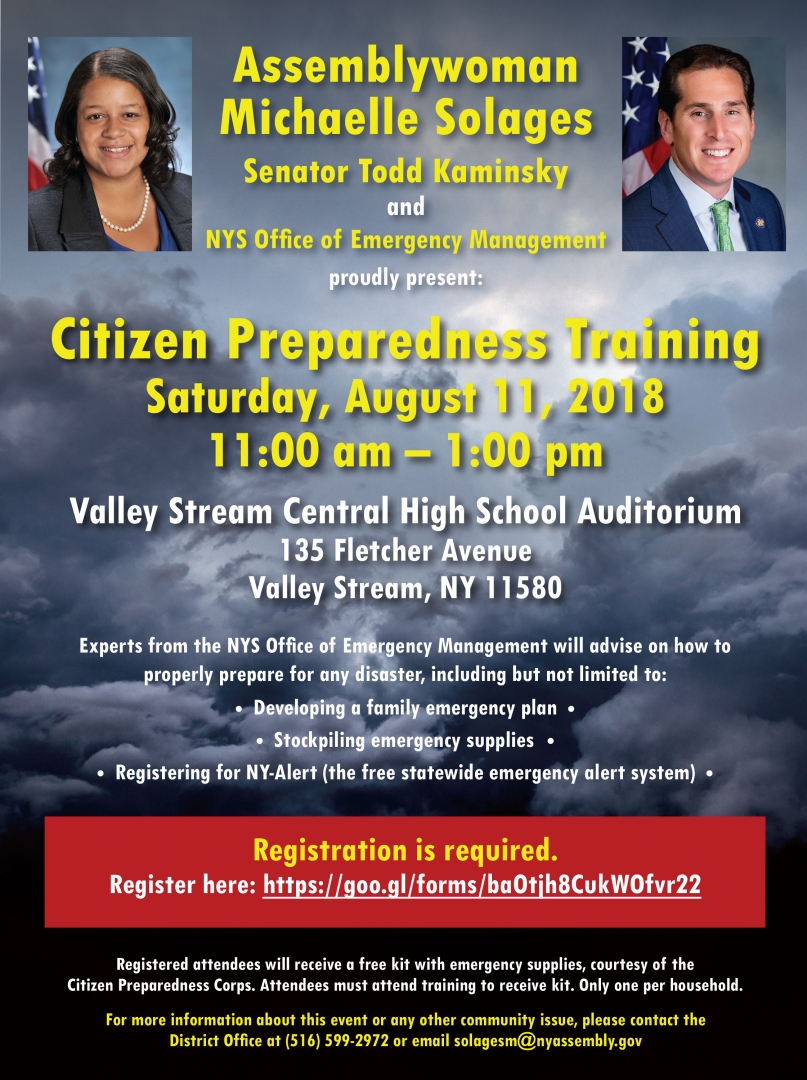 Assemblywoman Michaelle C. Solages will host a public Citizen Preparedness Training in Valley Stream. Experts from the NYS Office of Emergency Management will go over correct procedures and the necessary materials needed to weather a superstorm.
Date: Thursday, August 11th, 2018
Time: 11:00 am - 1:00 pm
Location: Valley Stream Central High School Auditorium, 135 Fletcher Ave, Valley Stream, NY 11580
Trainings will be led by the New York National Guard, working with experts from the Division of Homeland Security and Emergency Services' Office of Emergency Management and Office of Fire Prevention and Control. A key component of this training is the distribution of New York State Citizen Preparedness Corps Response Kits that contain key items to assist individuals in the immediate aftermath of a disaster. Only one per household.
This emergency safety training is free and open to the public. Registration is required.
Please contact the District Office at 516-599-2972 to register.