Assemblywoman Solages Advocating For New Yorkers in Albany
September 6, 2018
2018 Legislative Highlights:
Successfully passed legislation to make the Southern State Parkway Safer; Awaiting governor's approval
This bill requires the New York state department of transportation to conduct a study to evaluate the configuration and signage of entrance and exit ramps on the Southern State Parkway in Nassau and Suffolk counties
Successfully Passed Legislation to Modernize Belmont Park's Horse racing track; Awaiting governor's approval
This legislation enables NYRA to obtain the financing necessary to renovate Belmont Park with 21st-century amenities and, once again, transform the property into the world-class racing facility it has been in the past.
Drafted a bill that requires all Industrial Development Agencies (IDAs) to live stream and post video recordings of all open meetings and public hearings
This bill would require IDAs, to the extent practicable, to stream all open meetings and public hearings on their website. Moreover, this bill would also require IDAs to post the video recordings of all open meetings and public hearings on their website.
Hearing Aid Awareness Day- Lions' Lend an Ear Foundation and Lions Club members from all over New York State rallied to push Assemblywoman Solages' legislation that would mandate insurance companies to cover the cost of hearing aid devices for children and adults.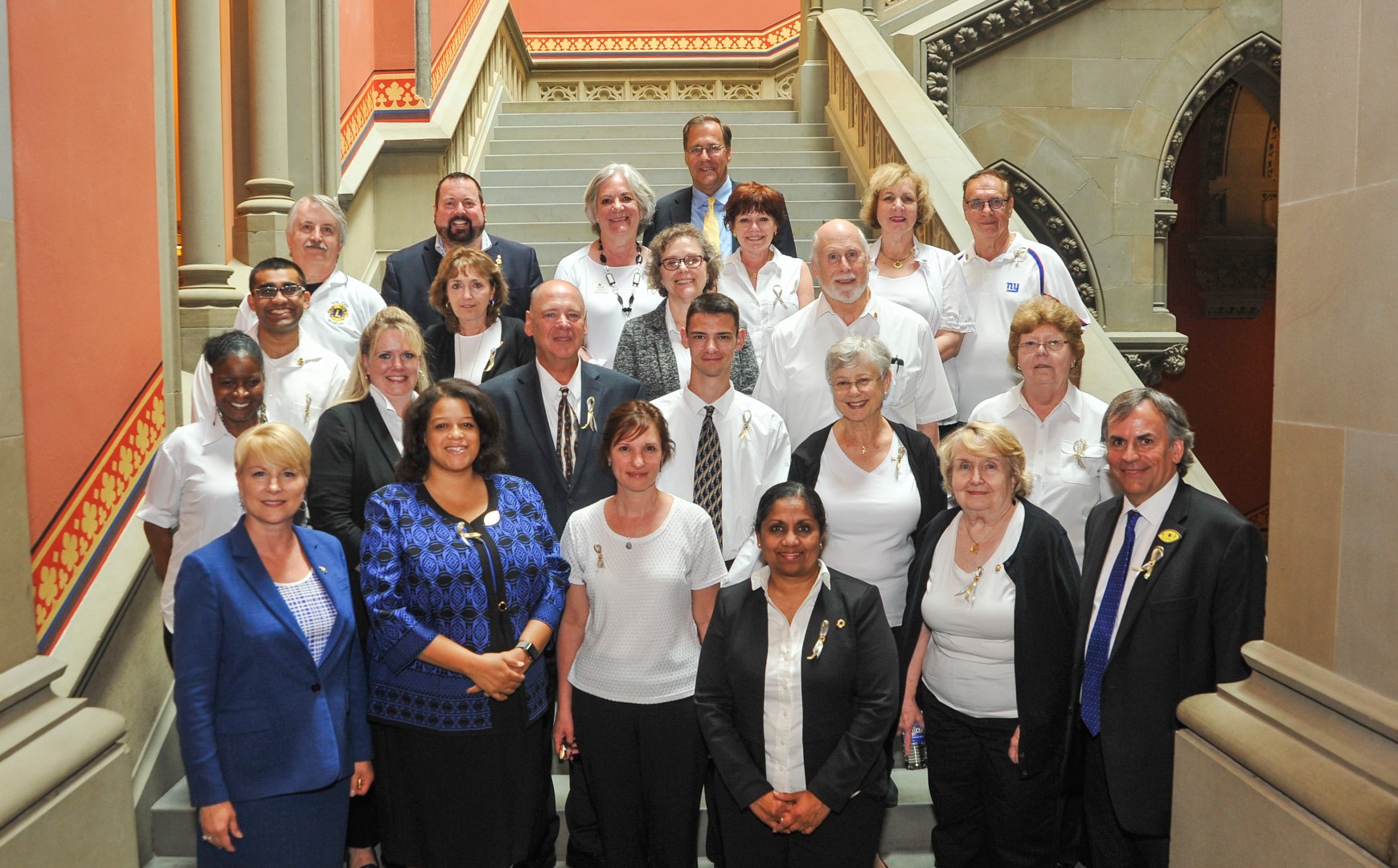 Families Belong Together
The images and news reports of family separations at the U.S. southern border brought tears to our eyes – and our blood to a boil. Assemblywoman Solages led a press conference and drafted a letter to the U.S. Department of Homeland Security to speak out and demand action. Over one hundred State Legislators joined onto this effort. Our nation is supposed to be a safe haven for the persecuted and oppressed. Together, we stand in solidarity with our fellow New Yorkers against an immoral policy based on hate, fear, and lies.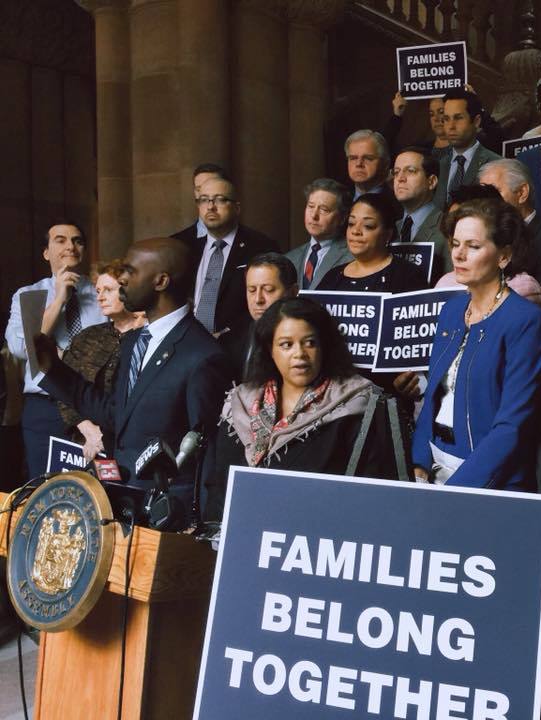 Protect Our Courts Act
Sponsored by Assemblywoman Solages, The Protect Our Courts Act upholds a vital pillar of our democracy – equal access to our judicial system, regardless of immigration status – and will protect any party in a court proceeding in New York State, including victims, witnesses, and defendants attending a variety of courts, such as family and housing court. This new bill would prohibit Immigration & Customs Enforcement (ICE) agents from making civil arrests at New York State courthouses without a judicial warrant or court order.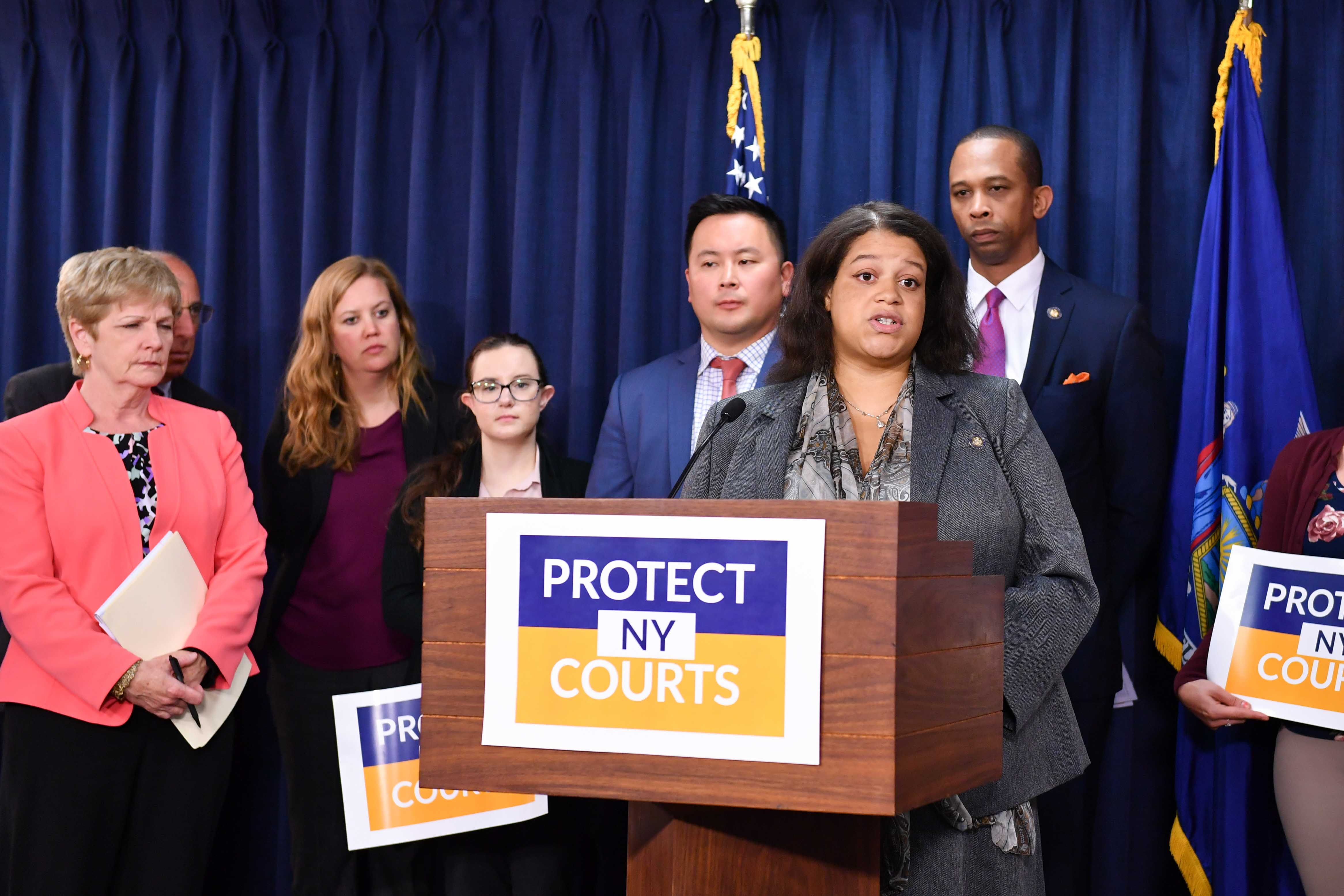 Haitian Unity Day
Assemblywoman Solages organized and celebrated her annual Haitian Unity Day celebration. This event is an opportunity for Haitian-Americans from throughout the state to celebrate their rich culture and the significant contributions that Haitians have made to the State of New York and the United States as a whole.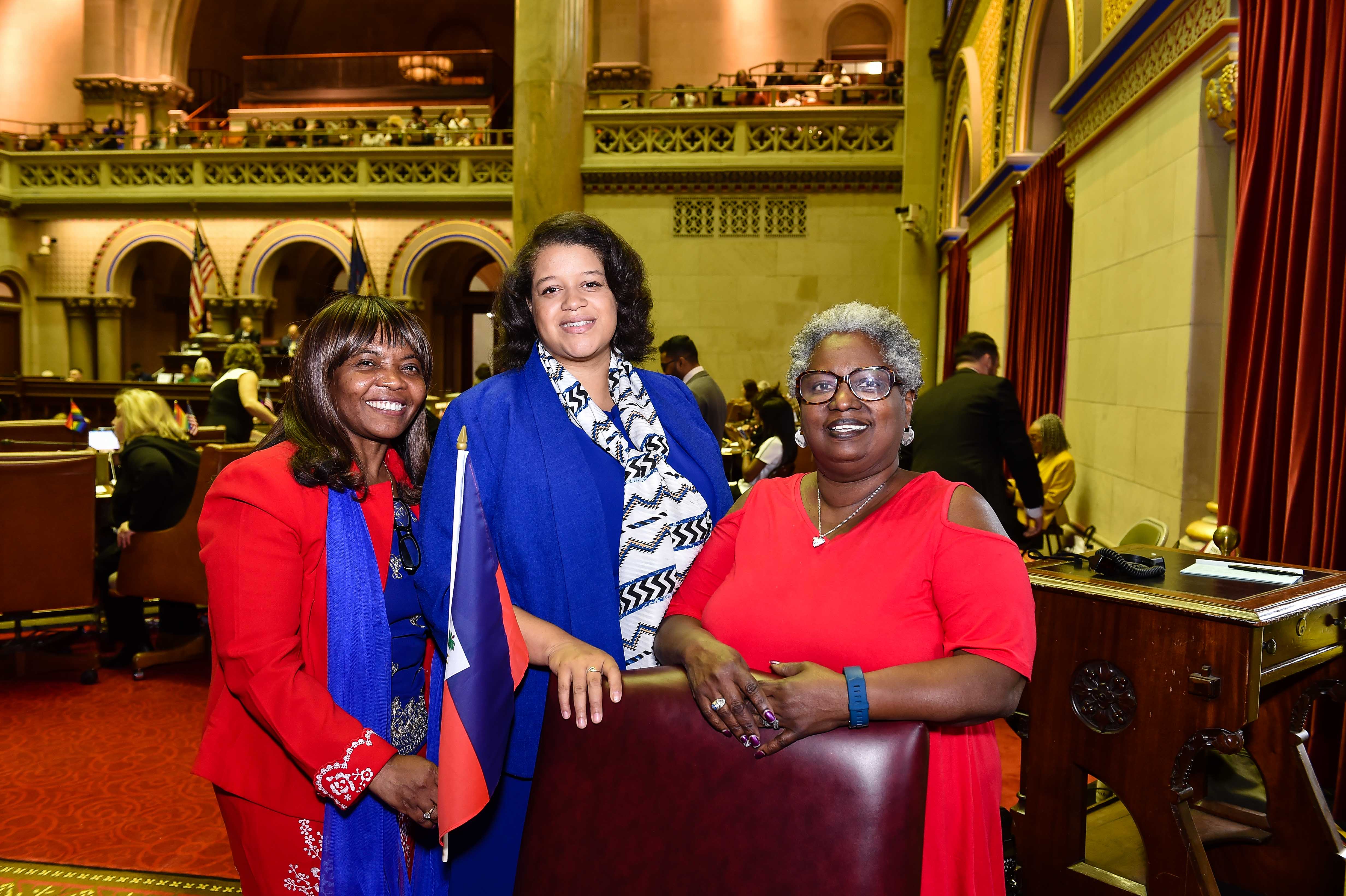 BUDGET VICTORIES
After months of negotiation, the New York State Budget was approved by the State Legislature on March 31, 2018. Due to a sizable budget deficit, there were some tough decisions to be made. We fought hard for a spending plan that stays true to our New York values.
This budget gives all New Yorkers a voice. From the public school student who deserves every opportunity to fulfill their dreams, to the tenant whose quality of life has declined for far too long, to the hardworking parents struggling to put their kid through college and the families torn apart by the opioid crisis, we are here for you.
This year's budget includes funding for many of the projects I prioritized for the Twenty-second Assembly District.
Supporting Our Schools
Among the many grants Assemblywoman Solages allocated to school districts this year, Valley Stream School District 24 received a $75,000 grant for technology upgrades, and Valley Stream Central High School District received a $15,000 grant for Valley Stream Central Summer Music Program.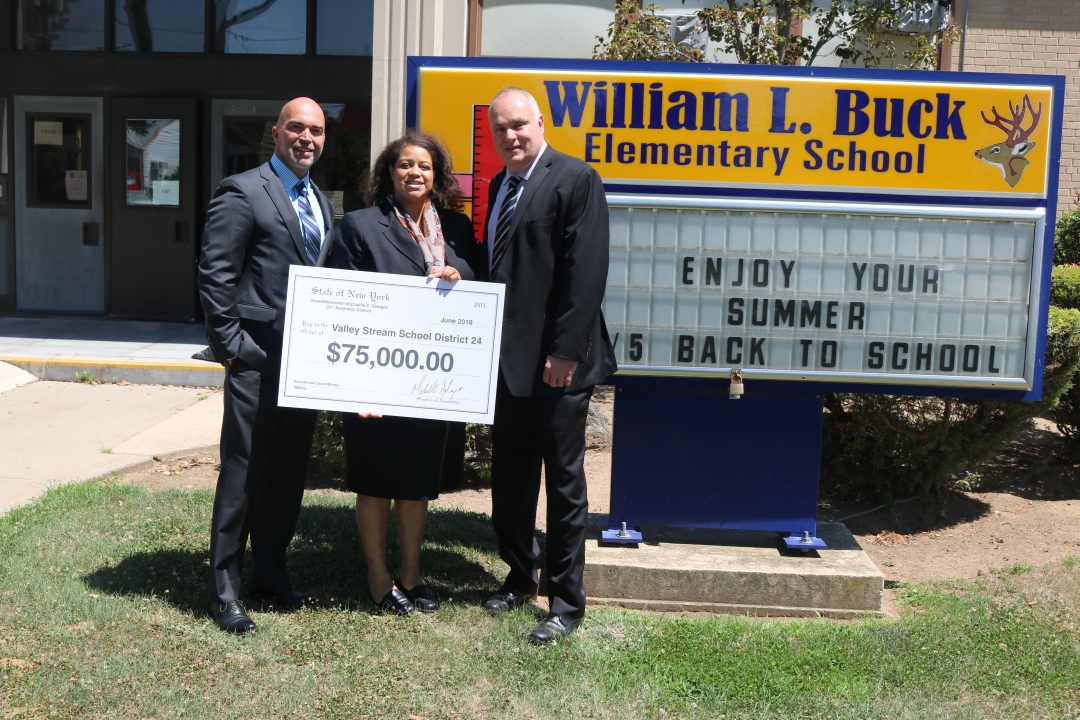 Push to Fully Fund our Local Libraries
The 2018 FY budget provides an additional $1 million dollar increase to State Library Aid (SLA). Although the Governor's proposal had recommended cuts, I worked with my legislative colleagues to procure the necessary funding for our libraries. State Library Aid will receive a total of $96.6 million dollars in State funding.
Despite the proposed cuts to public library construction aid by the Governor, my legislative colleagues and I fought to ensure sufficient funding for much-needed building improvements with a one million dollar increase, which provides a grand total of 34 million dollars in public library construction aid. This is a $10 million dollar increase from what was provided this past year; $20M more than was proposed in the Governor's Executive Budget.
Assemblywoman Solages has also provided grants to improve services at local libraries.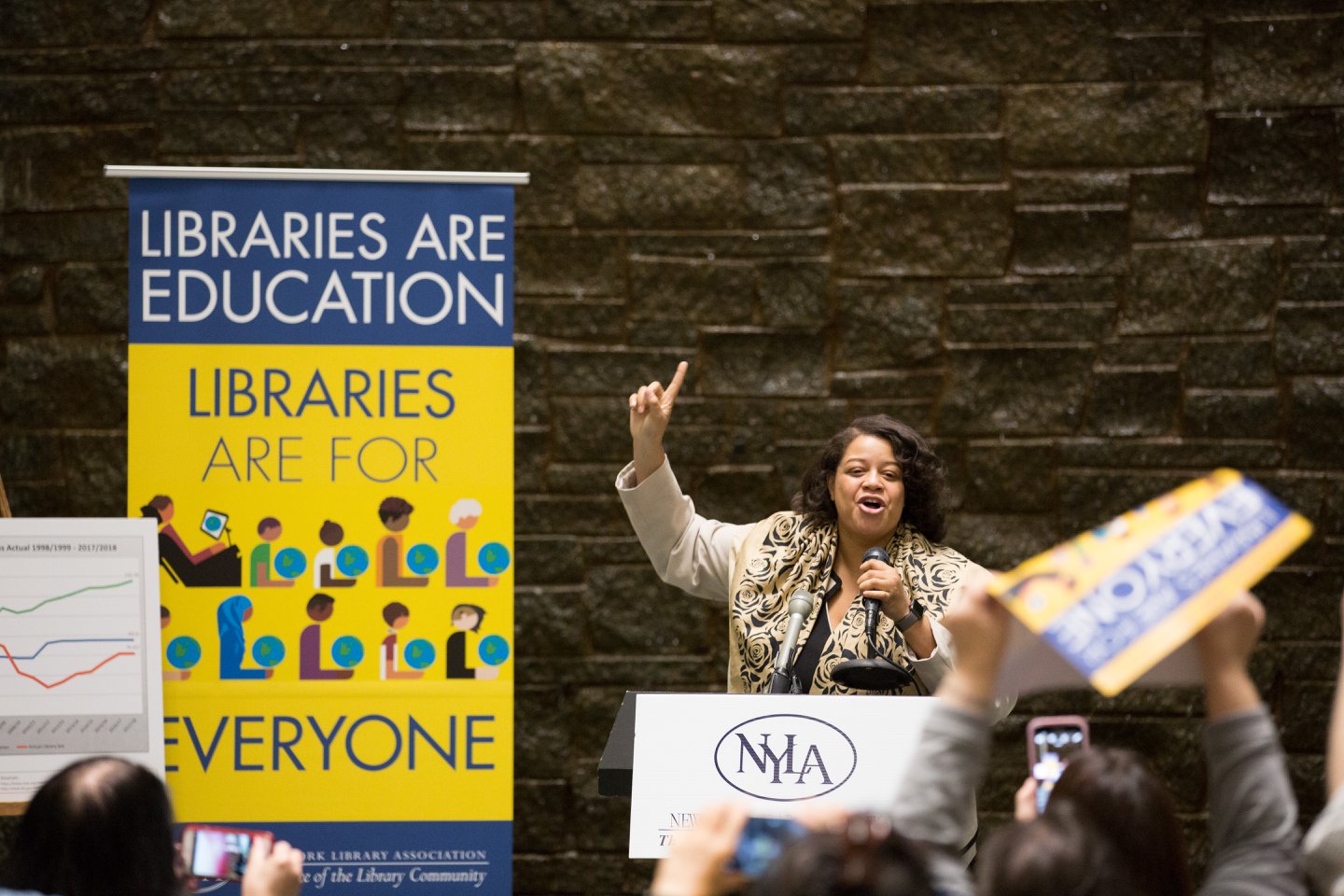 Education
The 2018-2019 state budget builds on the Assembly's commitment to ensuring every New York student receives a quality education by providing a total of $26.6B in education funding. That's an increase of $914M over the previous year and a 36 percent increase since 2012. This includes an increase in Foundation Aid for a total of $17.8B.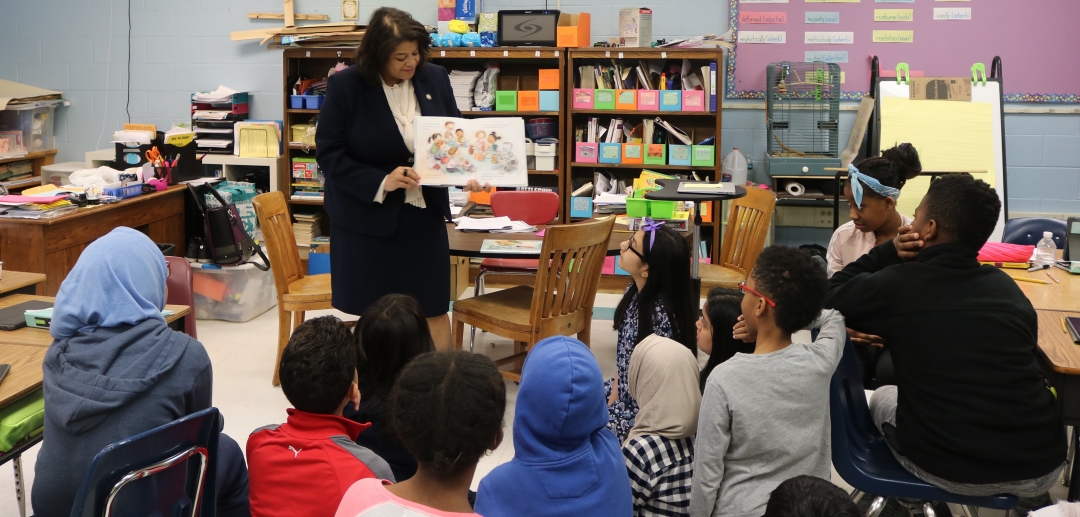 The 2018-19 enacted budget appropriates $1M to create a School Mental Health Resource and Training Center. This funding is in response to the new law set to take effect on July 1, 2018, that will require all New York State schools to include mental health instruction as part of the K-12 health curriculum.