Children's Summer Reading Hour
June 5, 2019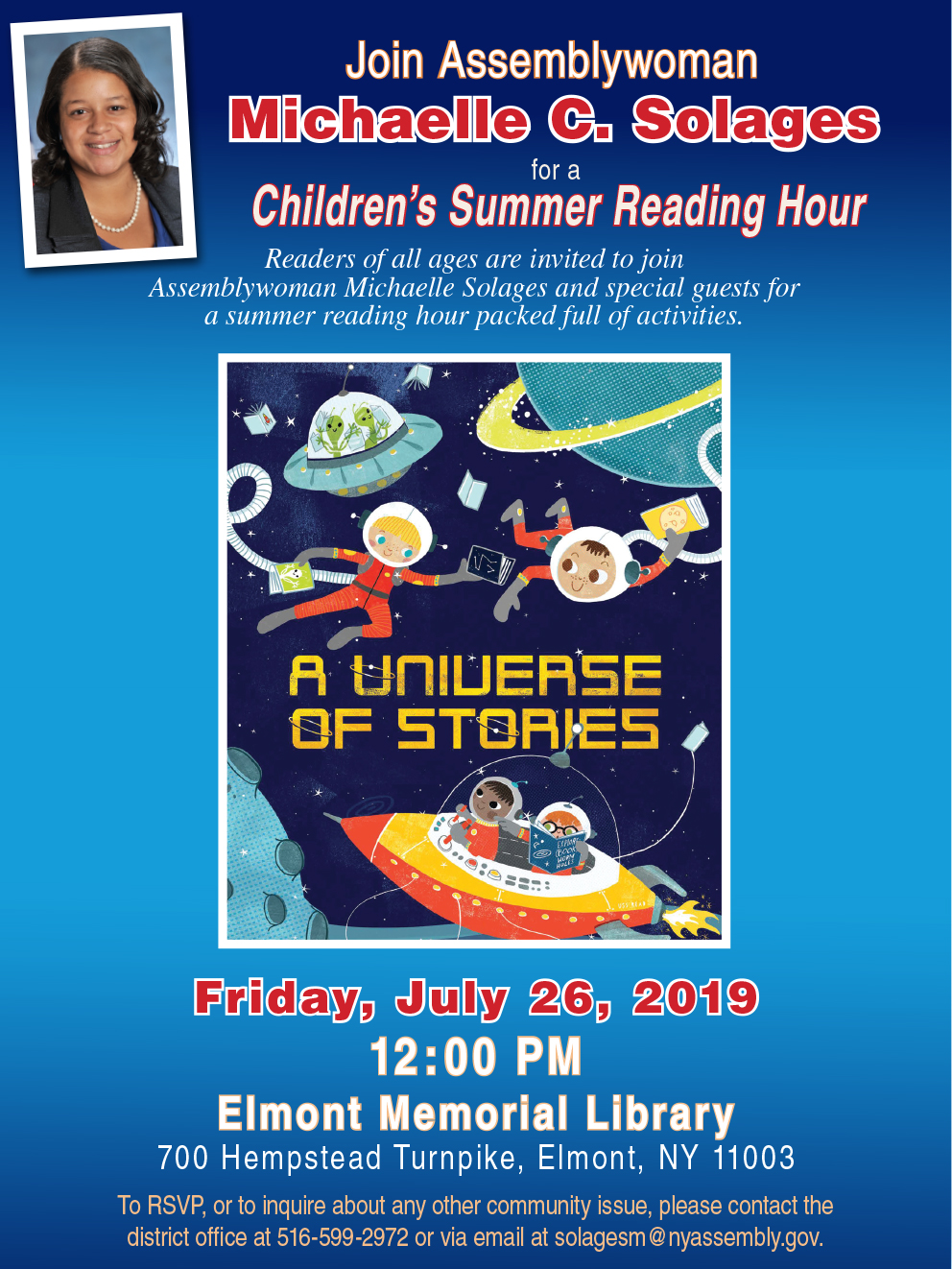 Friday, July 26th, Assemblywoman Michaelle C. Solages will host her annual Summer Reading Hour open to children of all ages at the Elmont Memorial Library. As a passionate advocate of education and a former library worker at Hofstra University, the Assemblywoman hopes to inspire more children to read, learn, and challenge their abilities. The reading hour will take place in the children's section of the Elmont Memorial Library from 12:00PM – 1:00PM. The 2019 theme is exploring "A Universe of Stories". This event is free and open to the public. RSVP appreciated. Please call 516-599-2972.
Location: Elmont Memorial Library, 700 Hempstead Turnpike Elmont, NY 11003
Date: Friday, July 26
Time: 12:00PM - 1:00PM
To view flyer: click here.