Assemblywoman Michaelle C. Solages and Northwell Health Present the Mobile Mammography Van for Breast Cancer Screenings
August 9, 2019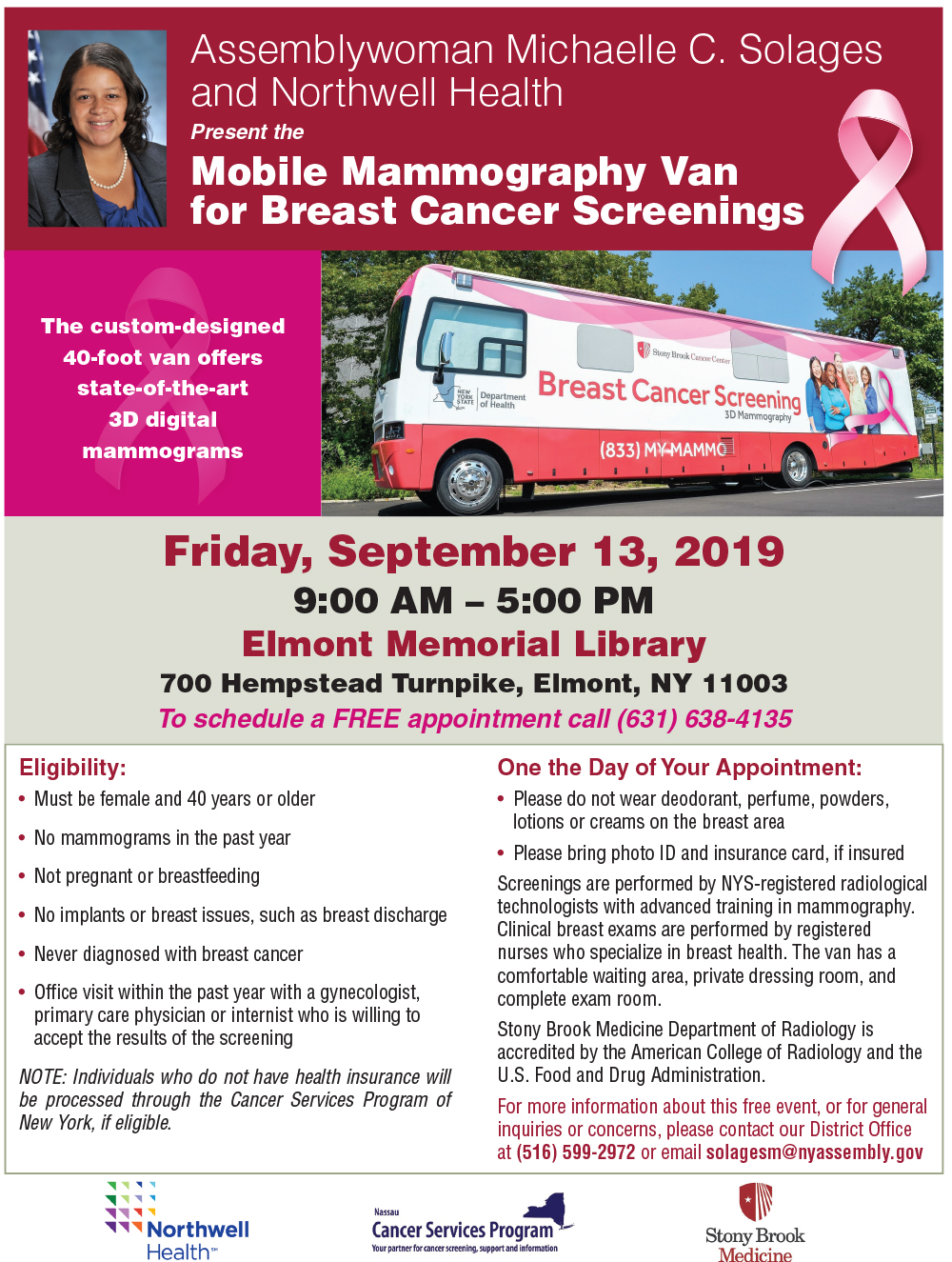 Assemblywoman Michaelle C. Solages and Northwell Health are proud to present the Mobile Mammography Van for Breast Cancer Screenings. To schedule an appointment, please call (631) 638-4135.
Below are the requirements for eligibility:
Must be female and 40 years or older
No mammograms in the past year
Not pregnant or breastfeeding
No implants or breast issues, such as breast discharge
Never diagnosed with breast cancer
Office visit within the past year with a gynecologist, primary care physician or internist who is willing to accept the results of the screening
NOTE: Individuals who do not have health insurance will be processed through the Cancer Services Program of New York, if eligible.
Screenings are performed by NYS-registered radiological technologists with advanced training in mammography. Clinical breast exams are performed by registered nurses who specialize in breast health. The van has a comfortable waiting area, private dressing room, and a complete exam room. Stony Brook Medicine Department of Radiology is accredited by the American College of Radiology and the U.S. Food and Drug Administration.
For more information about this event, or for general inquiries, please contact our District Office at (516) 599-2972 or email solagesm@nyassembly.gov