Grab-n-Go Meal Distribution
September 3, 2020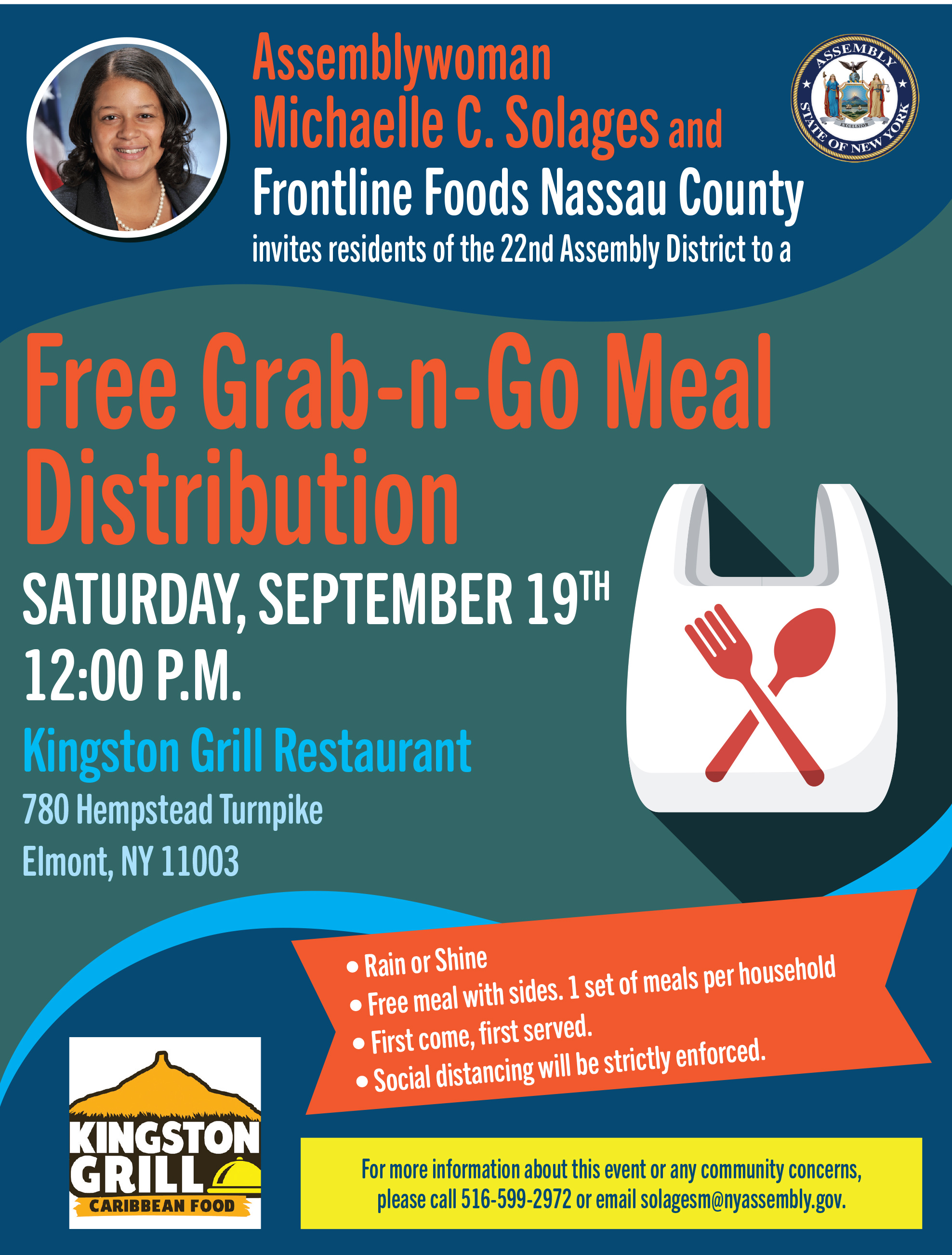 Assemblywoman Michaelle C. Solages and Frontline Foods Nassau County invites residents of the 22nd Assembly District to a Free Grab-n-Go Meal Distribution, Saturday, September 19th, 12:00 P.M., Kingston Grill Restaurant, 780 Hempstead Turnpike Elmont, NY 11003.
• Rain or Shine
• Free meal with sides. 1 set of meals per household
• First come, first ser ved.
• Social distancing will be strictly enforced.
For more information about this event or any community concerns, please call 516-599-2972 or email solagesm@nyassembly.gov.