Assemblywoman Galef Hosts TV Special Featuring Students Who Intern in her District Office
August 28, 2013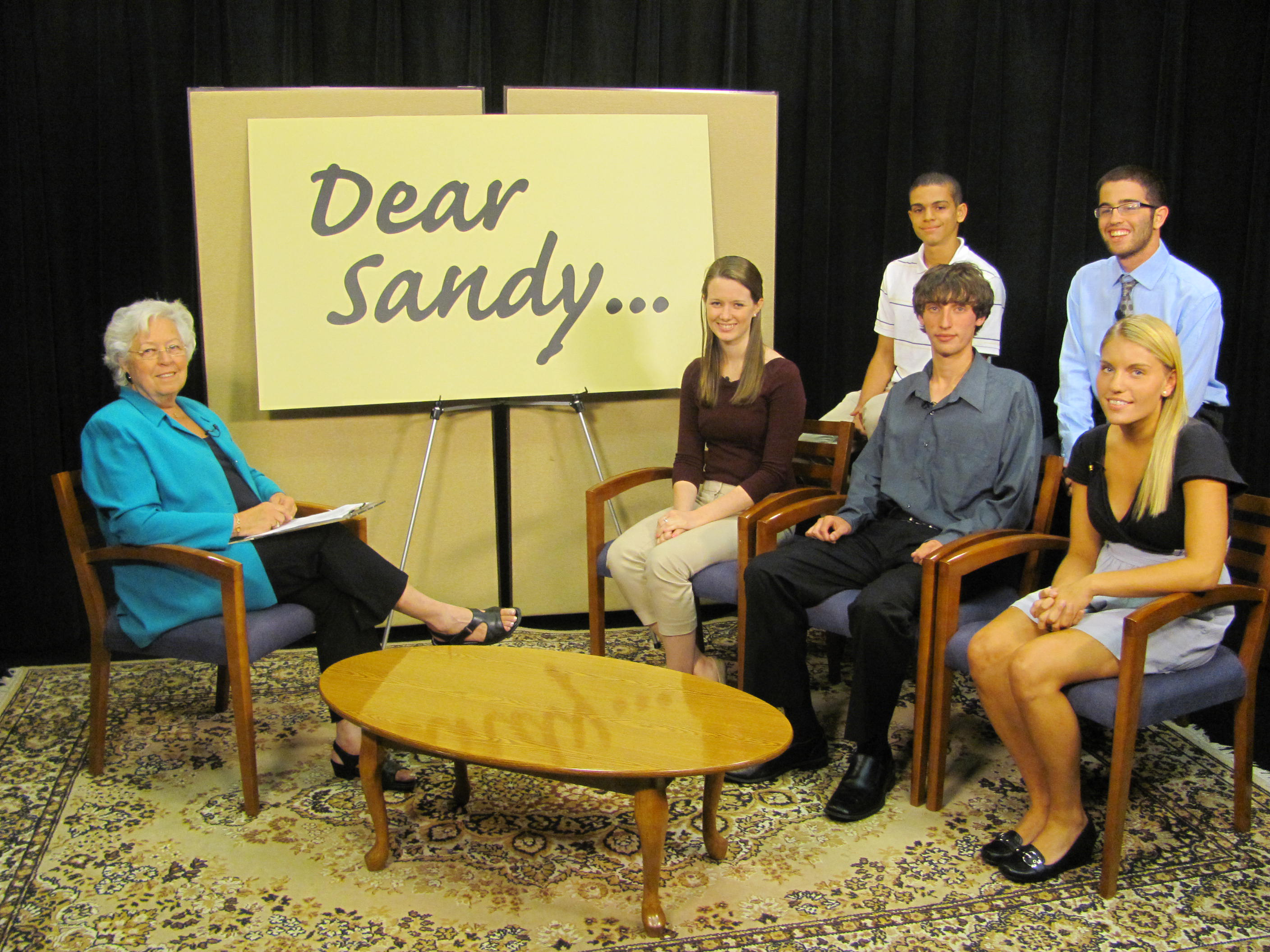 Assemblywoman Galef (far left) with five of her recent interns, Jeffrey Guzman (back left), Ross Beroff (back right), Alanna Powers (front left), Brendan Zarkower (front center) and Cat Purdy (front right) on the set of "Dear Sandy."
The latest installment of Assemblywoman Sandy Galef's periodic television program "Dear Sandy" highlights the tremendous interning program that Assemblywoman Galef offers. To discuss their experiences while interning for the state, Assemblywoman Galef is joined by high school students Brendan Zarkower, Jeffrey Guzman, Ross Beroff, Alanna Powers and Cat Purdy. The students have interned in Assemblywoman Galef's district office during the summer and elaborate upon their experiences on this half-hour long program. Mr. Beroff and Mr. Zarkower are first time college students headed to Northeastern University and Binghamton University to study computer science and business, respectively. Ms. Powers was an active member of the office who will be continuing her education at George Mason University this fall. Ms. Purdy will also be continuing her studies in mass communications at Franklin Pierce University and Mr. Guzman will be entering the eleventh grade at the Hackley School. Building upon their experiences in Assemblywoman Galef's office, the five plan to remain active in political activities throughout their studies. This episode, entitled "Sandy's Interns," will air on Fridays in September.
Assemblywoman Galef is always looking for interns to work in her offices. After tuning into this special episode of "Dear Sandy" to hear about all of the hands-on experiences interns are offered while working in her office, Assemblywoman Galef invites viewers to spread the word about her intern program to young students who may be interested. Opportunities are available for fall 2013 positions. For more information on Assemblywoman Galef's intern program, please contact Dana Levenberg at (914)-941-1111 or levenbergd@assembly.state.ny.us.
To learn more, tune in to cable television at the following dates and times.
"Sandy's Interns" airs as follows:
Cablevision
Friday, September 6, 13, 20 & 27
at 9:00 P.M. on
Ossining and Peekskill Channel 15
(Briarcliff, Ossining, Scarborough, Buchanan, Cortlandt, Croton, Garrison, Montrose, Peekskill, Philipstown South, Verplanck)
Wappingers Falls Channel 21
(Cold Spring, Philipstown North)
and
Yorktown Channel 74
(Lake Peekskill, Putnam Valley)
Comcast
Friday, September 6, 13, & 20
at 7:30 pm
Carmel, Kent, Mahopac & Putnam Valley Channel 8