Pandemic Recovery Assistance Programs June 2021
June 14, 2021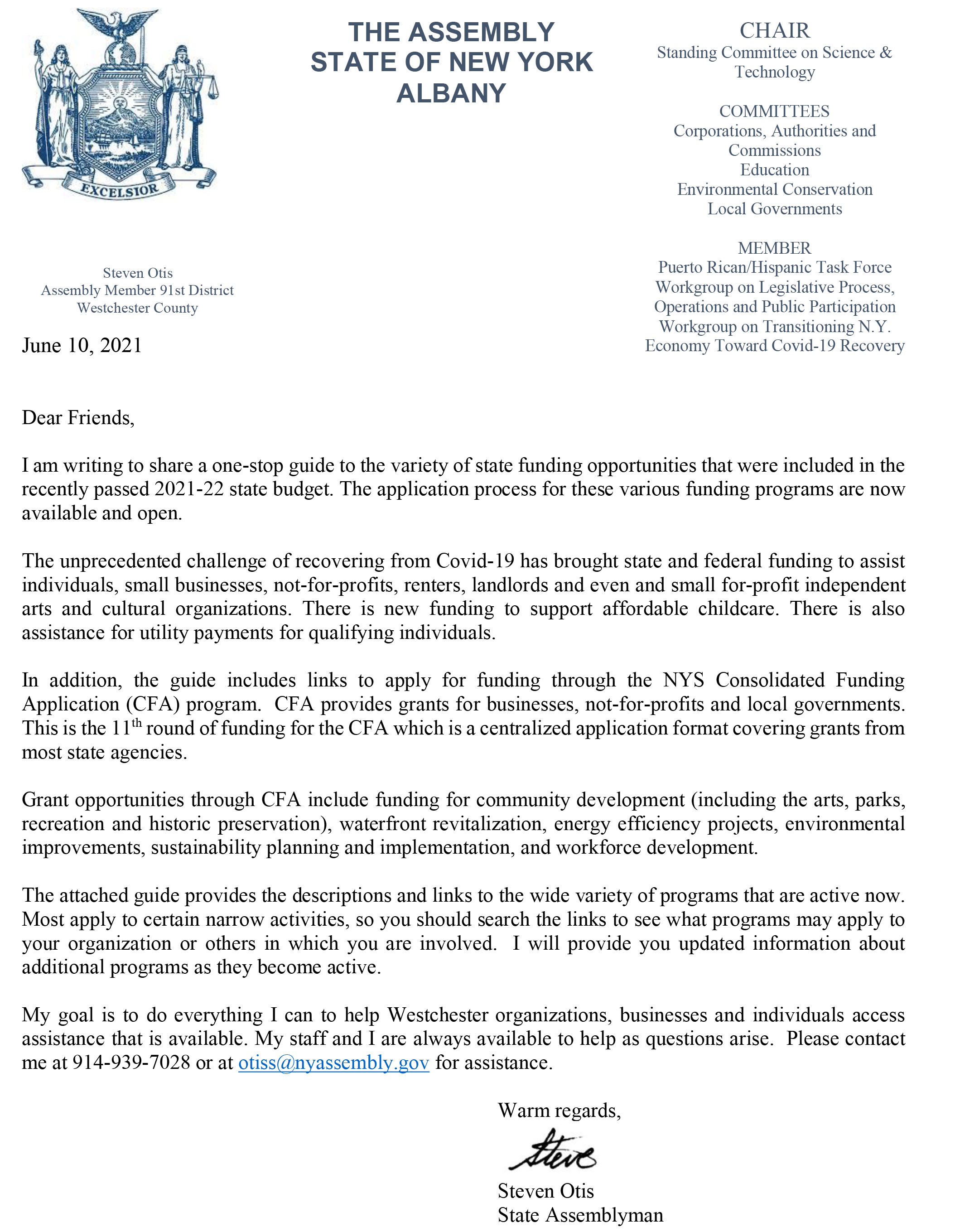 For additional information or assistance contact OtisS@nyassembly.gov; 914-939-7028
SMALL BUSINESS RECOVERY PROGRAMS
A key link for tracking down business assistance programs is now available is through Empire State Development, New York State's key business agency: https://esd.ny.gov
The centerpiece of the business assistance efforts is the Pandemic Small Business Recovery Grant Program: $800 million in funding for small businesses - including for-profit arts and cultural institutions that were impacted by the COVID-19 pandemic.
Other key programs and information:
Restaurant Resiliency Program: $25 million in grant funding to support restaurants that provide meals to distressed and under-represented communities.
Restaurant Return to Work Tax Credit: For small, independently owned restaurants located within an area designated by the NYS Department of Health as either an Orange or a Red zone for at least 30 consecutive days.
NY Forward Loan Fund: The New York Forward Loan Fund (NYFLF) is an economic recovery loan program aimed at supporting New York State small businesses, nonprofits and small residential landlords.
Arts grants available at: ArtsWestchester Grant Program and NYS Council of the Arts. Existing grant programs can be found on these links with additional grant opportunities for arts organizations expected this summer.
Pandemic Small Business Recovery Grant Program - FAQ
Pandemic Small Business Recovery Grant Program - Program Overview
Help Navigating State and Federal Small Business Assistance Programs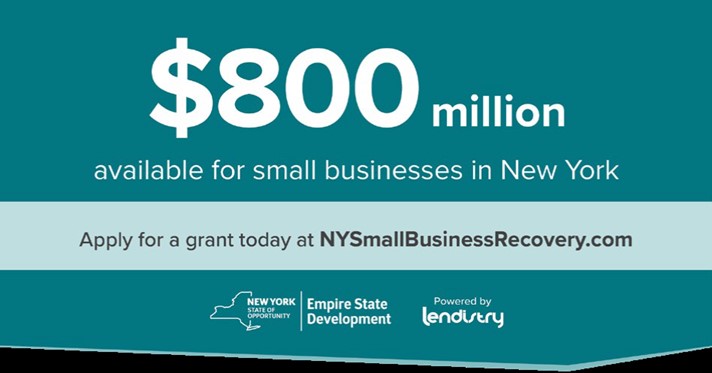 NYS Consolidated Funding Application (CFA) Now Open

The CFA is now open with over $750 million in funding available through more than 30 state programs.CFA Deadline for many programs: 4:00 PM SHARP on July 30, 2021
2021 guidelines and resources documents can be found on the MHREDC website at https://regionalcouncils.ny.gov/mid-hudson, including:
2021 Available Resources Guide

Federal Restaurant Revitalization Program
Application and details available at: restaurants.sba.gov
RENTAL ASSISTANCE FOR TENANTS AND LANDLORDS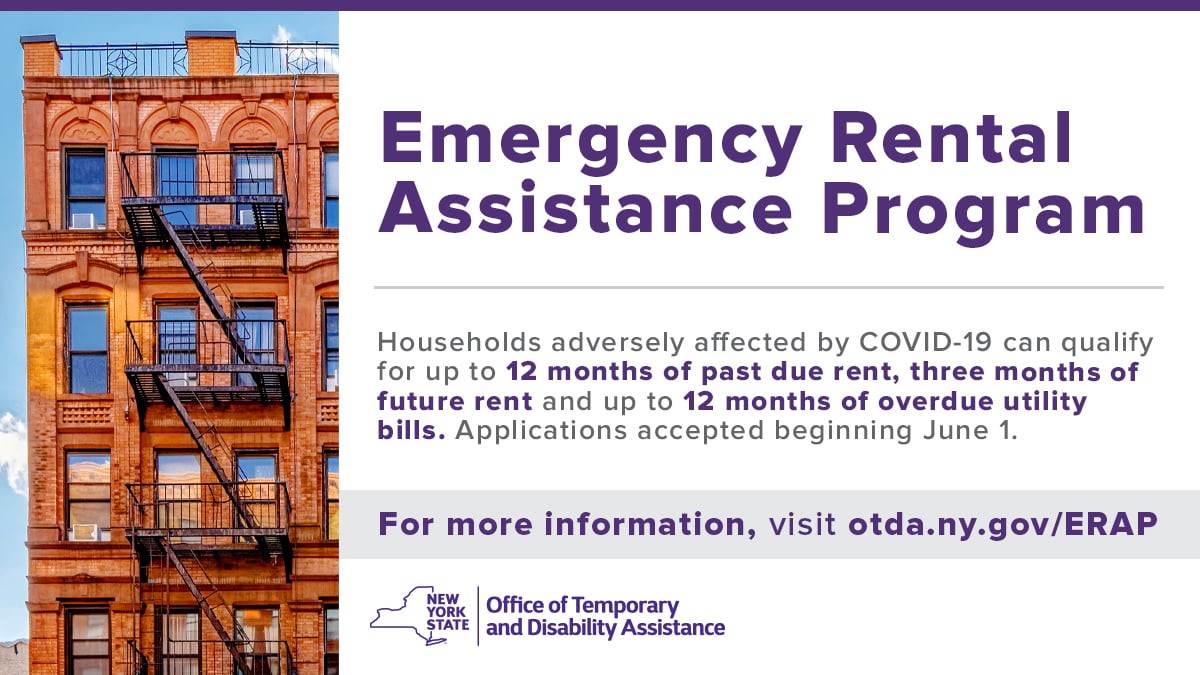 The Emergency Rental Assistance Program is now open for eligible New Yorkers who are behind on their rent and have suffered financial hardship due to COVID-19.
For more information, visit otda.ny.gov/erap.
The Homeowner Assistance Fund
HAF was established under the American Rescue Plan Act of 2021and provides $539,458,518 in financial assistance to New York State. The aim of HAF is to mitigate financial hardships associated with the pandemic by preventing homeowner mortgage delinquencies, defaults, foreclosures, loss of utilities or home energy services, and displacements of homeowners experiencing financial hardship.
NYS HAF is not yet open and expects to begin accepting applications in late summer 2021. If you would like to be notified when the program is open for applications, please email HAF@NYSHCR.ORG.
Paying For Child Care
The Office of Children and Family Services is committed to providing assistance with childcare costs to eligible families through the Child Care Subsidy Program. Visit a Child Care Referral Agency for more information.