McDonough Visits Newbridge Road Elementary School
Assemblyman David G. McDonough (R,C,I-Merrick), right, and state Sen. Charles J. Fuschillo, Jr. (R,I,C-Freeport), left, recently spoke to fifth- and sixth-grade students at Newbridge Road Elementary School in North Bellmore. The legislators talked about state government and the legislative process, and also fielded questions from the students.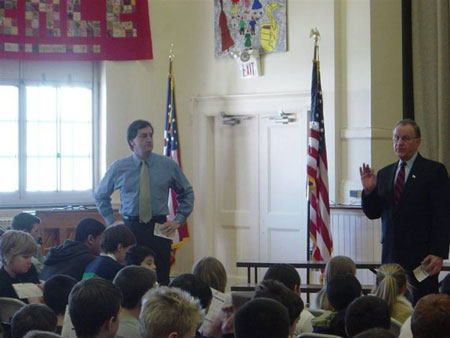 The legislators were invited to speak by, from the left of the top row, Nicole Tripiano, Debbie Ramey, Principal Marilyn Hirschfield, Karen Barrins, Jane Rapkin, Karen Collins, Michelle Hooker and Joan Slutsky.