Ra Hosts "Heroes Night Out" Barbeque To Thank Local Veterans
Dinner offers chance to say thanks to local veterans for their service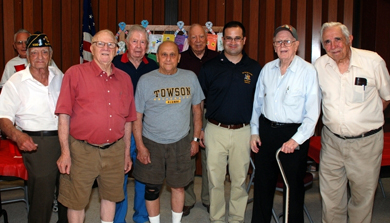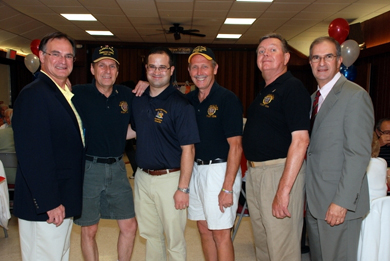 Assemblyman Ed Ra (R- Franklin Square) recently hosted a barbeque dinner to honor local veterans. The dinner, which was held on August 1 at the Franklin Square VFW, was a chance to honor and thank local veterans for their service.
"Holidays like Memorial Day allow us to honor those veterans who passed away. However, it is important that we take time to show our appreciation to the servicemen and women every day for their sacrifice for the community," said Ra. "Their efforts allow us to enjoy the many freedoms we all too often take for granted. This barbeque was simply a small token of my appreciation for their service to our nation."
The dinner attracted dozens of local veterans and their families from across the area. Veterans in attendance have served in conflicts from World War II up to the present. Veterans ranged in ages, with the oldest veteran in attendance being 95. Many of the veterans shared stories from their time in the service.
"I also want to thank our local businesses and volunteers who helped make this evening so special. The veterans are truly deserving of this honor, and I encourage everyone to take the opportunity to thank a veteran whenever the opportunity presents itself," concluded Assemblyman Ra.