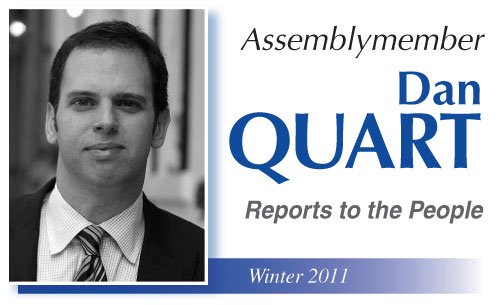 Dear Neighbor,
I was recently elected to fill the remainder of former Assemblymember Jonathan Bing's term to the State Assembly. Former Assemblymember Bing was appointed by Governor Andrew Cuomo to serve in his administration as the Special Deputy Superintendent of the New York State Liquidation Bureau. I know I speak for all residents of the 73rd Assembly District in congratulating Jonathan on his appointment and for nearly nine years of excellent service in the State Assembly.
I want to thank my neighbors for entrusting me to serve as their representative in the State Assembly. I am humbled and honored at the opportunity to serve in Albany at this important time in our State's history. Governor Cuomo has made great strides in the last year to bring confidence back to state government. We have seen the passing of ethics reform, an on-time budget and marriage equality – all in less than a year. Working with the Governor and the leadership in the State Assembly I am confident that we can expand on the progress already made.
As we move towards the beginning of the legislative session in January, my focus will be on passing an on-time budget that ensures necessary funding for public schools and programs for senior citizens. We have excellent public schools in the 73rd Assembly District, but funding our schools must be a priority to ensure that class sizes remain sustainable and that after-school programs are not eliminated.
Additionally, the East Side suffers from the worst air quality in Manhattan, because of boilers in residential buildings that burn number 4 and 6 "dirty" fuel. This is a public health crisis. Through the PlaNYC initiative, Mayor Michael Bloomberg has created a good model for reducing the use of number 4 and 6 fuel. What is now required is a state program and funding that matches the City's commitment. I will be looking to sponsor legislation that further funds existing programs that offer low interest loans to landlords to use cleaner fuel models.
Since taking office in September I have worked hard to create an office that can provide a variety of services to the community. Please feel free to contact my office with any concerns, comments or issues affecting you or your neighbors.
I am proud that in my short time as your Assemblymember, my office has responded to a number of issues that concern me. We have been able to resolve ongoing rent disputes, secure dangerous traffic intersections, resolve questions about Medicare, investigate noise complaints, and advocate for the community at large.
My district office is open every weekday from 9 a.m. to 5 p.m., and can be contacted by phone at (212) 605-0937 or by email at quartd@assembly.state.ny.us. I look forward to hearing from you.
Best wishes for a healthy and happy holiday.

Dan Quart
School Re-Zoning Plan
School construction is one of my highest priorities. Before being elected as your Assemblymember I served as a volunteer tutor in the public schools and led a petition drive to keep class sizes small. Studies have repeatedly shown that smaller class sizes directly impact student learning and achievement. We need to continue building more schools to keep up with the increased student population on the East Side.
I am pleased to announce that the Department of Education will be opening a new elementary school in the Our Lady of Good Counsel space on East 91st Street between 1st and 2nd Avenue. This new school will be zoned specifically for East Side elementary students, accommodating our growing student population while allowing other elementary schools in the district to continue to grow their enrollment in a more sustainable way. You can see the DOE's proposed new zones at http://www.cecd2.net/www/cecd2/site/hosting/UES%20Draft%20for%20CEC.pdf.
The process of creating a new school is always a difficult one, requiring extensive parent involvement to ensure a quality school from the very first day. My office will be directly involved in organizing the parent group that will eventually form the new school's Parent Teacher Association. If you are a parent of a child who will be attending the new school in 2012, please contact my office at (212) 605-0937 to find out how you can become involved.
Public Safety
The safety of pedestrians walking through our neighborhoods is of critical importance. For many years the intersection of East 49th Street, Mitchell Place and First Avenue has been extremely dangerous. As a reminder of just how hazardous this intersection can be, the death of a 24-year-old cyclist is memorialized on the corner with a ghost bike, a bicycle painted white that is intended to serve as a reminder of the tragedy. The undersized traffic sign on this corner has failed to adequately address the problem of illegal left turns onto First Avenue.
Working with the residents of UN Plaza, I was able to persuade the New York City Department of Transportation to install a larger sign, which will improve traffic flow at this intersection and more importantly, increase safety for the surrounding community. I will continue to work with the local community to compel city agencies to provide better signage that increases safety for the residents of our community.
Senior Health Fair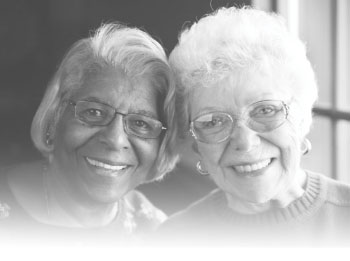 I was proud to host my first Health Fair for East Side Seniors on October 27th in the Community Room at Knickerbocker Plaza on East 92nd Street. In partnership with Representative Carolyn Maloney and the Visiting Nurse Service of New York, we provided free flu shots to the East Side community. Many other community health organizations attended, including North Shore-LIJ, Lenox Hill Hospital, Mount Sinai, New York-Presbyterian and Callen Lorde Community Health Center, offering health information and screenings, including blood pressure tests. I am very grateful to the community health organizations that participated, and TD Bank who provided refreshments during the event.
I am proud to continue the work of my predecessor, Jonathan Bing, in holding community health fairs, and am committed to ensuring easy access to accurate health information and preventive screenings that can forestall serious health problems for our community. As I prepare for the legislative session in Albany in January, I will be supporting legislation that seeks to expand access to health care and sponsoring legislation that will hold down health care costs by streamlining the reimbursement process. Continuing at the community level, I will work with health organizations in our community to bring services to my constituents. Please call my office at (212) 605-0937 to find out what is planned for the future.
Pro Bono Legal Clinic
"We're not able to help everyone, but we've done a lot to help as many people as we could."
— Dan Quart, Our Town, October 7, 2011
I am committed to provide free legal services to those who cannot afford an attorney. Several years ago, with Assemblymember Micah Kellner, and in partnership with Eviction Intervention Services, I organized and currently lead a free legal clinic for tenants. The clinic is held the first Monday of every month at 1233 Second Avenue (between East 64th and 65th Streets) from 6:30 p.m. to 8:30 p.m. Each month, I and other volunteer attorneys are present to assist tenants with landlord harassment, neglect and eviction threats.
Recently, Our Town Newspaper featured the work performed by the clinic in an article in their October 7, 2011 edition, titled, "Free Legal Clinic Helps Tenants in Dire Straits." The article focused in part on the inequitable situation many tenants face in defending themselves in housing court. In fact, nearly 98% of tenants who find themselves in housing court do not have representation. As an attorney in private practice for thirteen years, I can attest to the difficulties litigants have when they are not represented. I am proud of the work being done to defend tenants unfairly targeted for eviction.
The link to the article can be found at www.ourtownny.com/2011/10/07/free-legal-clinic-helps-tenants-in-dire-straits. If you are an attorney or know an attorney who would like to volunteer his or her time with the clinic, please contact my office at (212) 605-0937. Also, if you are a tenant and would like to schedule an appointment to visit the clinic, please also call my office at the same number.
Twitter office opens New York City headquarters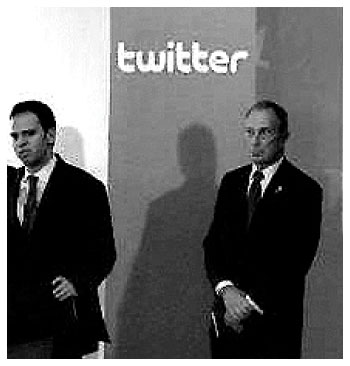 It may come as a surprise to learn that before October of this year, Twitter did not have an office in New York City. In October, I was proud to stand with Mayor Michael Bloomberg, State Senator Liz Krueger and Twitter's CEO Jack Dorsey to open Twitter's new office on 46th Street and Madison Avenue. Twitter's opening in East Midtown will create at least 40 jobs initially and could lead to additional job creation over time. The diverse business community of East Midtown is an ideal fit for Twitter and I congratulate Twitter for choosing the 73rd Assembly District for its New York City headquarters.
Follow me on Twitter @DanQuartNY
Assembly Member Quart welcomes
Twitter to the 73rd Assembly District.
Housing Issues Contact Information
HPD Building and Heating Complaints (24 hours)
311
www.nyc.gov/hpd
Rent Control and Rent Stabilization (DHCR)
(718) 739-6400
www.dhcr.state.ny.us
Senior Citizen Rent Increase Exemption (SCRIE)
311
www.nyc.gov/aging
Disabled Rent Increase Exemption (DRIE)
311
www.nyc.gov/finance
Attorney General's Co-op/Condo Conversion Unit
(212) 416-8000
www.oag.state.ny.us
Housing Court
(212) 791-6070
NYC Buildings Department
311
www.nyc.gov/buildings
NYC Rent Guidelines Board
(212) 385-2934
www.housingnyc.com
Assembly Member Quart's Community Office
(212) 605-0937
Eviction Intervention Services
(212) 308-2210
NYS Tenants and Neighbors Coalition
(212) 608-4320
Metropolitan Council on Housing
(212) 979-0611
Council of NYC Cooperatives and Condominiums
(212) 496-7400
Lenox Hill Neighborhood House
(212) 744-5022
www.lenoxhill.org
Manhattan Legal Services
(646) 442-3100
MFY Manhattan Legal Aid for Seniors Program
(212) 417-3700
www.mfy.org/projects/manhattan-seniors-project/
New York Legal Assistance Group (NYLAG)
(212) 613-5000
District Office: 360 East 57th Street, Mezzanine • New York, NY 10022 • Tel: 212-605-0937
Albany Office: 530 Legislative Office Building • Albany, NY 12248 • Tel: 518-455-4794
E-mail:
quartd@assembly.state.ny.us