Assemblyman Finch Tours Businesses in 123rd Assembly District
Assemblyman Gary D. Finch (R,C,I - Springport) recently took a tour of businesses in his Assembly District. The trip included stops at five different establishments, including Sunnyside Farms, Dill's Run Vineyard, Logan Park Lofts, Custom Cleaners and NUCOR Steel Auburn.


At 10 am, the tour began at Sunnyside Farms, which is owned and operated by Jack Rejman and his two sons. They discussed matters affecting farmers, and ways to improve the agricultural industry in New York.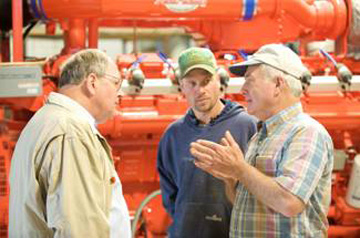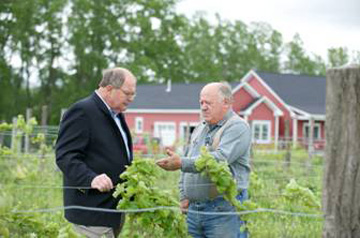 The next stop was Dill's Run Vineyard, a local winery. Dill's Run produces numerous types of locally grown and produced wines. Finch is pictured here with William Heary, owner of the vineyard.


Next, Gary visited the Logan Park Lofts where Joe Bartolotta and family are renovating the old Wegman piano factory and turning it into a gated apartment community.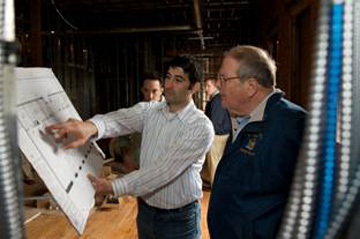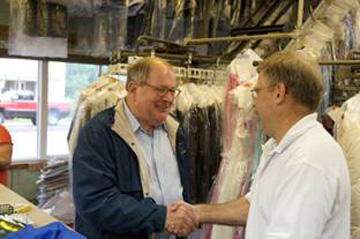 On the way to his final destination, Finch stopped at Custom Cleaners. Gary, who does his personal cleaning at Custom, is pictured here with the owner, Tom Stadniuk.


The day concluded with a stop at the NUCOR Steel Plant. Plant Manager Michael Keller joined Gary as they toured the plant, which employs about 290 people in the area.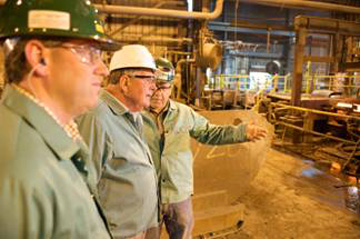 " The 123rd Assembly District has a diverse economy, from small business to farming to manufacturing," said Finch. " It was great to meet the people that make our economy run. There's no better way to serve the people than to get out and get up-close and personal to get a better understanding of the issues affecting us all."