Assembly Delegation Visits Hughes Magnet School


Resources + Reform = Academic Results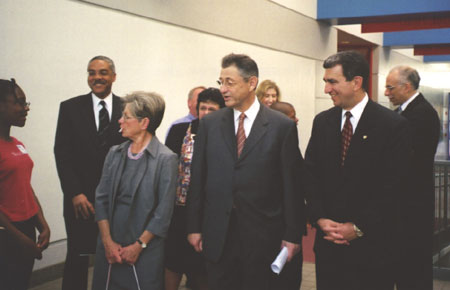 Assemblyman Bill Magnarelli was joined by Assembly Speaker Sheldon Silver and Assemblywoman Joan Christensen to honor Hughes Academic Excellence Magnet School in the 120th Assembly District.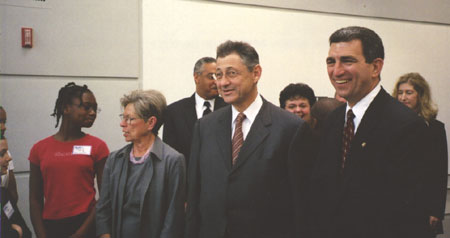 The Assembly Delegation met to recognize the significant academic improvements achieved by faculty, students, administrators and parents as Hughes was recently removed from the State Education Department's List of Schools Under Registration Review (SURR).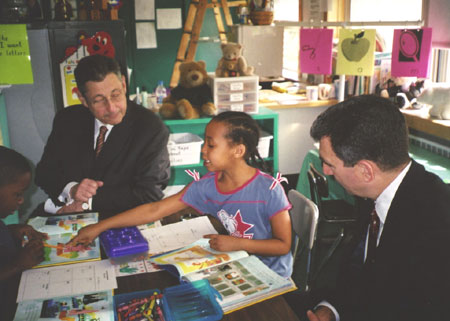 Speaker Silver and Assemblyman Magnarelli watch as students demonstrate their hard work to strengthen their comprehension in English Language Arts.