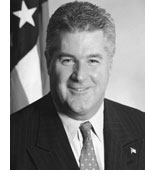 Brian Kolb and his Assembly minority conference colleagues have been fighting for real tax reform for working New Yorkers - those who are out working, starting and building small businesses, buying and maintaining homes, and encouraging growth in our manufacturing industry.
Taxes are the crutch of our economy but it's time for New York to stand proud and on its own.
Here's how Kolb and his colleagues are fighting to reduce taxes in New York.