Assemblyman Stirpe: Coaching Bill Marks New Milestone for New Yorkers with Disabilities
June 27, 2022

The story of Josh Virgil is one that exemplifies the true meaning of perseverance. The Fabius native is a pillar of strength in his community and has dedicated his life to coaching and mentoring student-athletes. In 1998, Josh was paralyzed from the waist down in a car accident. While he has served as an assistant coach for Fabius-Pompey's varsity men's baseball team since 1999, and recently as a boys and girls' basketball assistant coach, he has been prohibited from becoming a head coach due to his disability[1]. Under current law, an individual must be CPR-certified to hold a head coaching position in a New York school. Despite this hurdle, Josh has continued to mentor and inspire kids, reminding them that they need to make the most of the opportunities presented to them.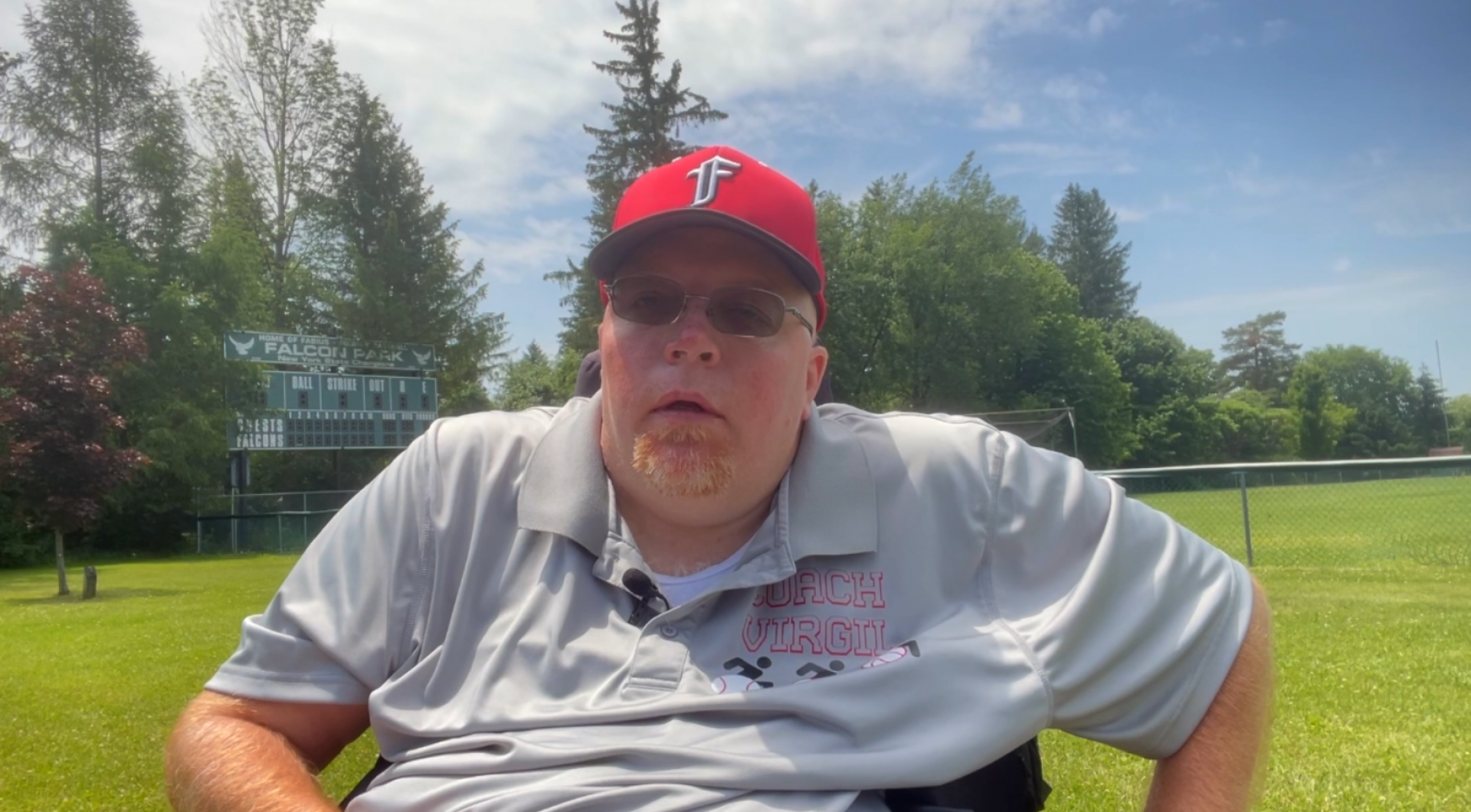 Josh deserves the opportunity to serve as a head coach given his decades of experience. His story inspired me to sponsor legislation allowing coaches who can't be CPR-certified due to a disability to coach high school sports, which has passed the Assembly and Senate (A.9534-A). My bill allows a qualified individual to be paired with a head coach that is unable to perform CPR due to physical disabilities. I encourage the Governor to sign this bill into law so we can continue to expand opportunities for coaches and staff with disabilities in high school athletics.
Josh has mentored and impacted the lives of hundreds of kids whilst remaining dedicated to his mission of being a head coach one day. He is also a loving life partner, father, grandfather, brother, uncle and godfather.[2] As a coach, Josh preaches mental strength and resiliency, which he has shown throughout his life and this process. I've been working with Josh since January 2021 to help make his dream a reality, and this bill does exactly that. Josh has described this as an "opportunity of a lifetime", describing the bill as an "immense" win for families, coaches like Josh and the kids they coach.
While we must ensure high school coaches can aid during a medical emergency, these regulations should not prevent qualified individuals from coaching our children. This bill will allow another staff member who is CPR-certified to attend all practices, scrimmages and competitions alongside head coaches who are able to perform CPR due to physical disabilities.
As a longtime assistant coach in the Fabius-Pompey School District, Josh Virgil has showed nothing is impossible for the kids that he coaches, and this bill allows him the opportunity to continue this legacy at the highest possible level. New Yorkers like Josh deserve these opportunities to inspire future generations as a head coach, and I'll continue working with my Assembly colleagues to pass additional legislation that will ensure equal opportunities for all. If you have questions about this legislation or any community issue, please reach out to my office at 315-452-1115 or StirpeA@nyassembly.gov.
---