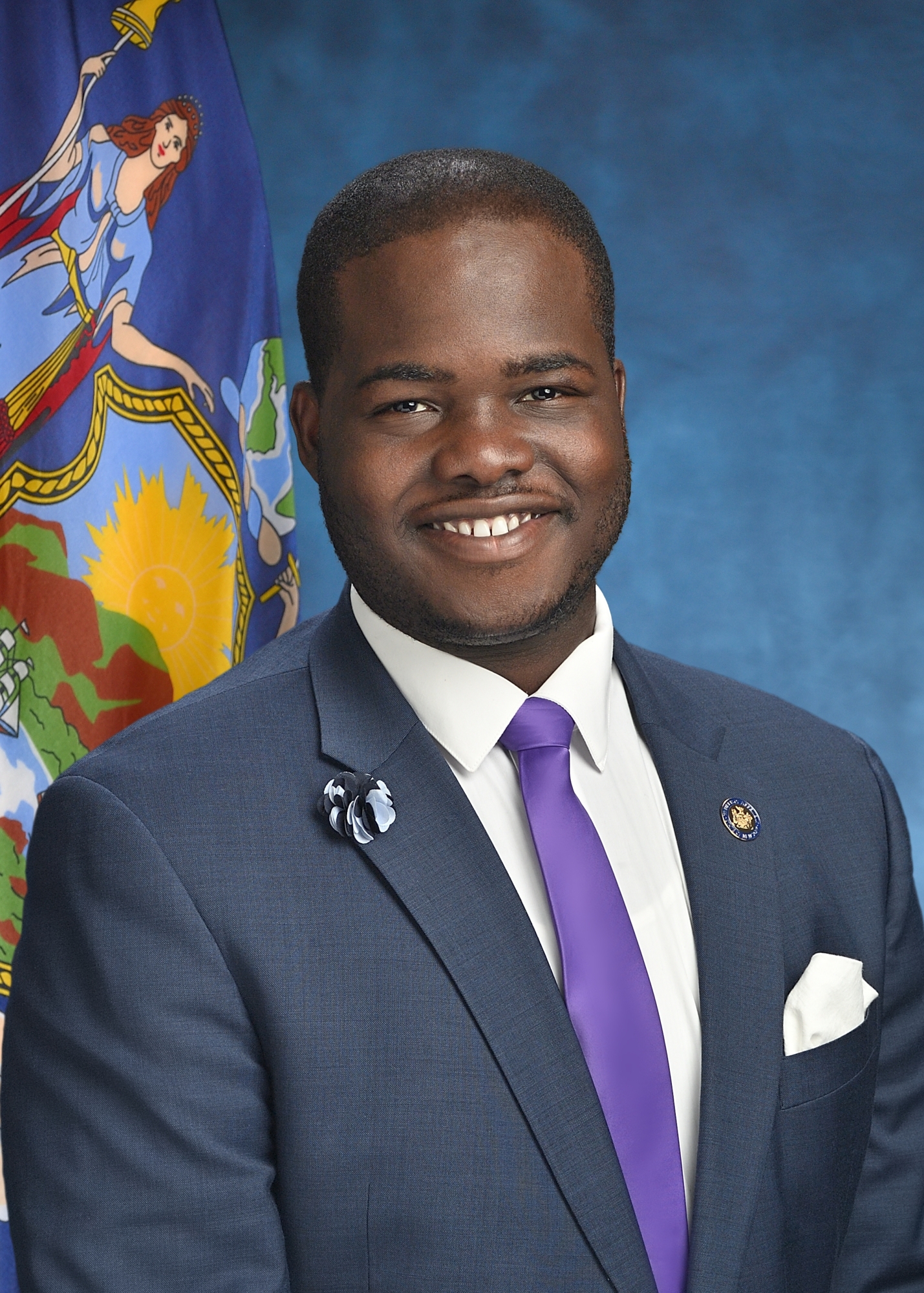 Assembly Member Khaleel Anderson was elected to serve Assembly District 31 in Queens for his first term in November 2020. Anderson represents parts of Arverne, Brookville, Far Rockaway, Hammels, Rosedale, South Ozone Park, South Richmond Hill, Springfield Gardens and John F. Kennedy International Airport.
Anderson began his young career as a community organizer at the age of 13 and has since been dedicated to leadership, service and advocacy. In 2011, he was an organizer for a local non-profit that trains cohorts of youth in civic engagement. Anderson was the youngest member of Queens Community Board 14 and his local Police Precinct Council during his tenure. Anderson's hard work, leadership and dedication to his community have earned him recognition from local and state elected officials.
Assembly Member Anderson is a leading voice in addressing issues of food insecurity, disaster preparedness, housing, transportation and healthcare planning in Assembly District 31. Prior to his election, he demonstrated his ability to govern while serving as a student activist and a respected community activist. He worked to build a half-acre urban farm which provides fresh produce, workshops, trainings on healthy eating, and employment opportunities for young people. He remains committed to amplifying the unique voices of young people and all his constituents.
Anderson was born in Brooklyn and raised in the Rockaways. Khaleel graduated Queens College from a BA program and is finalizing an MA in Urban Affairs, with a minor in Cities and Social Medicine. He is a 2021 Lindsay Fellow in Government Leadership and Practice.
As a new member of the legislative body, Khaleel's priorities include housing and healthcare justice, criminal justice reform, educational equity, transportation equity, and environmental justice.
Assembly Member Anderson is the youngest Black Assembly Member in New York State history. Anderson lives in Far Rockaway, New York.