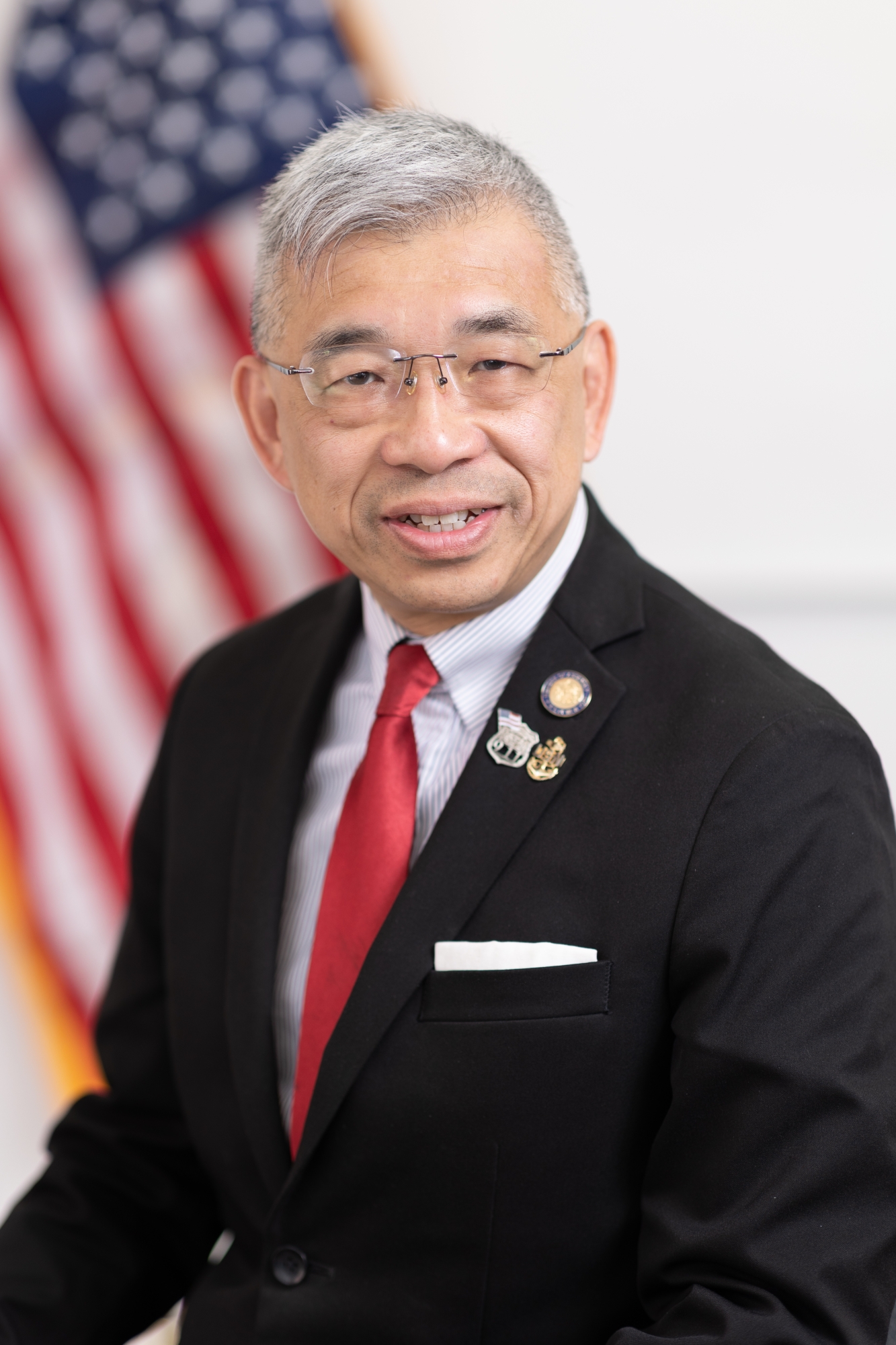 Lester Chang was elected to the New York State Assembly on November 8, 2022. The 49th Assembly District represents parts of Kings County.
Lester, born in America to Chinese immigrant parents who came in pursuit of the American Dream, grew up on Eldridge Street in the Lower East Side of Manhattan.
He is the proud product of New York's public education system and has attended public school through his master's degree. After graduating high school, he began studying at Brooklyn College to pursue a career in banking and finance. Eventually, he earned his master's degree in International Transportation from SUNY Maritime College and started a career in logistics.
Lester served in the Navy Reserve and New York Naval Militia. He is a war veteran and served a tour in Afghanistan and has 20 years management experience in global trade and logistics. In March of 2020, Lester volunteered to return to active duty in support of COVID Operation, where he helped convert the Jacob Javits Convention Center into a field hospital that treated more than 1,000 COVID patients.
Additionally, he has worked with the Board of Elections as a Poll Site Coordinator for more than 30 years.
Lester is committed to serving New Yorkers as they try to earn a living, raise their families, educate their children, and live in a safe, secure environment. He will support more charter schools, fewer business regulations, compassion for the homeless, and respect the needs of all New Yorkers.
While serving in the Legislature, Lester will fight to reduce rampant crime, fix broken bail and parole laws, support law enforcement, lift the charter school cap, stop mandated curriculum for private schools, and provide meaningful, substantive support services for the homeless, veterans, and incarcerated individuals transitioning back to society.
Lester currently resides in Brooklyn.