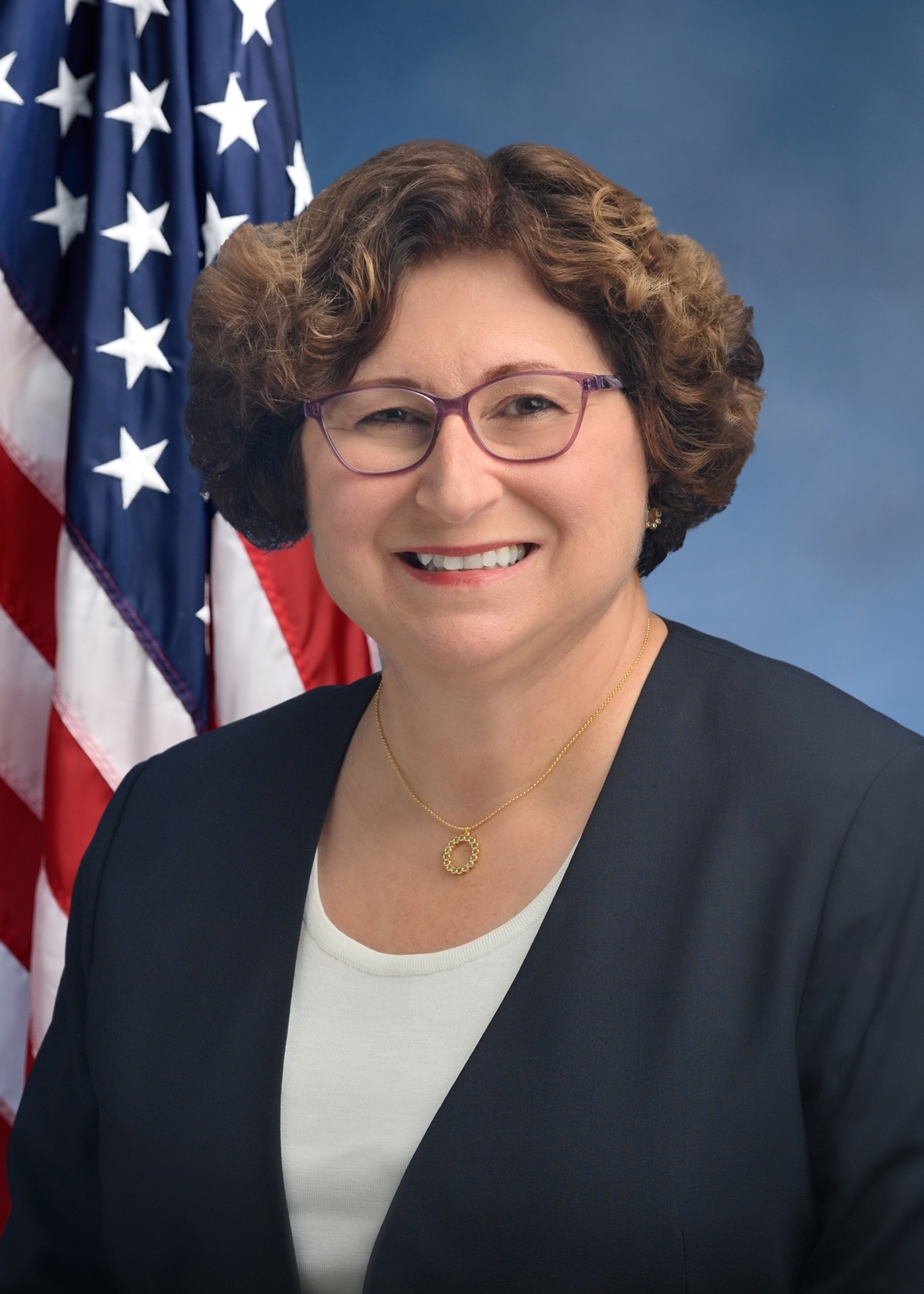 MaryJane Shimsky represents New York's 92nd District, which includes most of the Town of Greenburgh, the Town of Mount Pleasant, and part of northwest Yonkers. She was elected to the Assembly in November 2022, previously serving on the Westchester County Board of Legislators since February 2011.
On the Board of Legislators, MaryJane served as Majority Leader during the 2020-21 session, and Majority Whip during the 2018-19 and 2012-13 terms. She also spent seven years chairing committees with primary responsibility for the county's infrastructure; chaired the Saw Mill River Watershed Advisory Board (SWAB) since its inception in 2011; co-chaired the Bronx River Advisory Board (BRAB); and served as an ex-officio member of the Westchester County Stormwater Advisory Board (C-SWAB).
MaryJane's legislative achievements on the Board of Legislators included the Reproductive Health Care Facilities Access Act, the county's Tobacco 21 law, and the first authorization of Westchester County's legal action against the opioid industry. But she is perhaps best known for her persistence in advocating repairs to our crumbling infrastructure. She promoted the reconstruction of the Ashford Avenue Bridge, the second-largest bridge construction project in Westchester County history; odor remediation projects at the Yonkers Joint Wastewater Treatment Plant; reconstruction of the South County Trailway and Bronx River Reservation Trailway; the massive multiyear project to rebuild the Bronx River Parkway; and more than $30 million in municipal stormwater management projects. She also was an early advocate for consolidating the many sewer systems in Westchester. She has served on the New York State task force studying mass transit options for the Governor Mario M. Cuomo Bridge, and is an active member of the Coalition for a National Infrastructure Bank.
A lifelong environmentalist, MaryJane has consistently fought for a legislative agenda to fight climate change and other environmental damage, while simultaneously reducing the cost of government. She has advocated for alternative energy installations on county property, energy conservation measures, conversion of the county's bus and vehicle fleets to hybrid and electric power, expansion of electric vehicle charging stations, and creation of a new food scrap recycling center.
Before her tenure on the Board of Legislators, MaryJane served as the late Assemblyman Richard L. Brodsky's Community Relations Director (2007-10) and was a volunteer advocate in her local communities.
MaryJane's advocacy for the fight against opioid addiction included a 2017 law authorizing Westchester County's first lawsuit against opioid manufacturers. She also fought to require chain pharmacies to provide pharmaceutical take-back programs and to post warning signs about the potential dangers of opioid medications. MaryJane also pressed for the county's successful Tobacco 21 law (which raised the age for purchasing tobacco products to 21), and the 2020 law regulating e-cigarettes the same as tobacco.
Born and raised in Scranton, PA, MaryJane graduated from Yale University in 1982, earned her law degree from New York University School of Law in 1985, and her PhD in History from the City University of New York in 2007. She worked for four years as an Assistant District Attorney in the Appeals Bureau of the New York County (Manhattan) District Attorney's Office, and taught history and geography at the former Marymount College in Tarrytown, NY.
MaryJane and her husband, David Agosto, have two grown children who attended the Hastings-on-Hudson public schools. Now living in Dobbs Ferry, they are 26-year residents of Westchester County's rivertowns.
As a member of the New York State Assembly, it is MaryJane's mission and privilege to fight for the rights, health, and wellbeing of everyone who calls New York home. She welcomes hearing about her constituents' concerns.