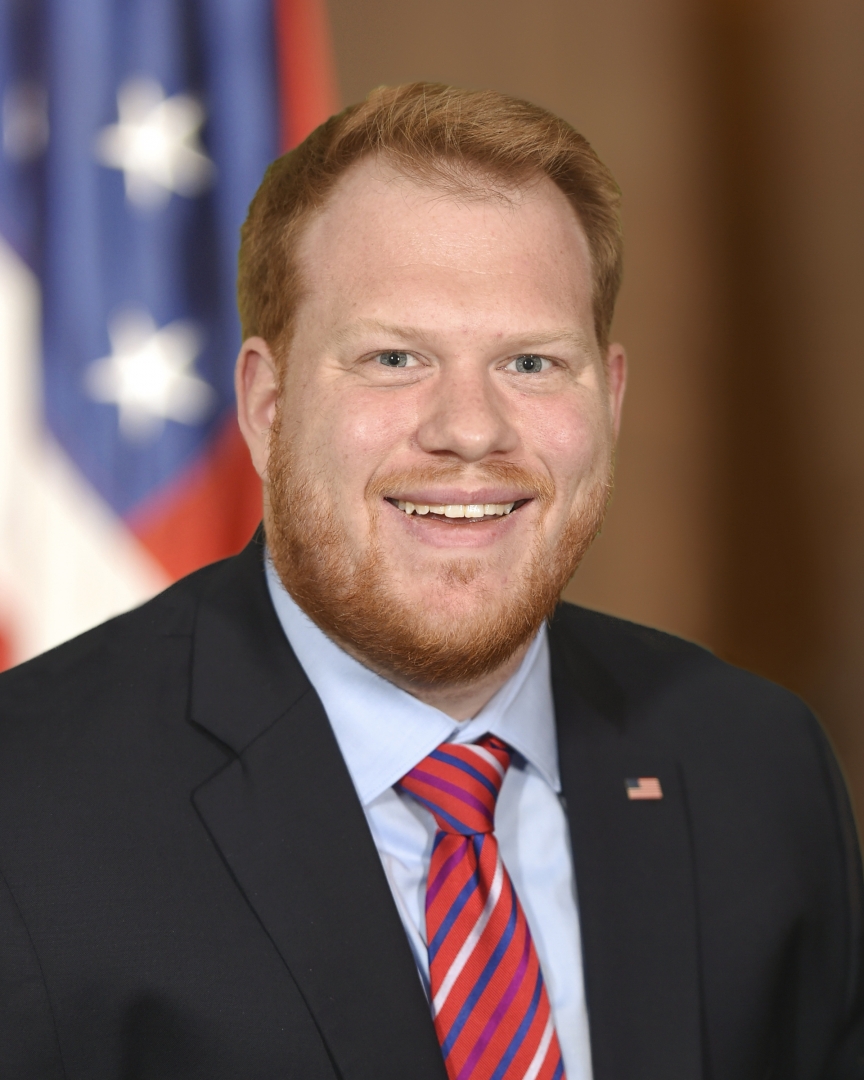 Josh Jensen was elected to the New York State Assembly on November 3, 2020. His district includes a portion of Monroe County, specifically the towns of Greece, Ogden, and Parma and the villages of Hilton and Spencerport. He currently serves as the Ranking Minority Member of the Assembly Committee on Libraries and Education Technology. He is also a member of the committees on Corporations, Authorities and Commissions, Health, Housing and Corporations, Authorities and Commissions.
Josh believes in serving as a common-sense voice for his constituents and always putting their interests first. Throughout his service to his community, Jensen has continually sought to find reasonable solutions to problems being faced by those he represents and giving a voice to those in his district and beyond. As a member of the Assembly, he has advocated for effective and efficient use of taxpayer dollars, greater accountability and oversight of state government, increasing resources for law enforcement, and prioritizing policies to increase public safety. He is also working to build stronger and more vibrant communities, making New York State a more affordable place for the families that call it home.
Jensen began his elected service by representing the residents of the town of Greece's 3rd Ward as a member of the town board from 2017-2020. As a councilman, he supported proposals that lowered taxes, prioritized the improvement of vital infrastructure, supported law enforcement, and improved the delivery of services for town residents. He started his career in public service with Sen. Joe Robach, serving as his Director of Communications, as well as Director of Community Affairs and Public Policy. Additionally, Jensen served as an intern in the White House Office of Strategic Initiatives & External Affairs during the George W. Bush administration. Prior to being elected to the Assembly, Josh served as the Director of Communications at one of Upstate New York's largest nursing homes, and worked as a Client Strategy & Relations Supervisor for a Rochester area public relations agency.
Jensen is a graduate of Niagara University and Hilton High School, and he proudly volunteers as an at-large member of the Board of Directors of the Hilton Alumni Association, as well as with the Rochester area chapter of the National Fallen Firefighters Foundation. He previously volunteered with the Rochester Ice Cats, a special hockey team for players with developmental, cognitive and physical disabilities in the Greater Rochester area.
Josh is lifelong resident of the 134th Assembly District, and resides in the town of Greece with his wife, Casey, and their children, Brendan and Margot, and rescue pup Ruby.