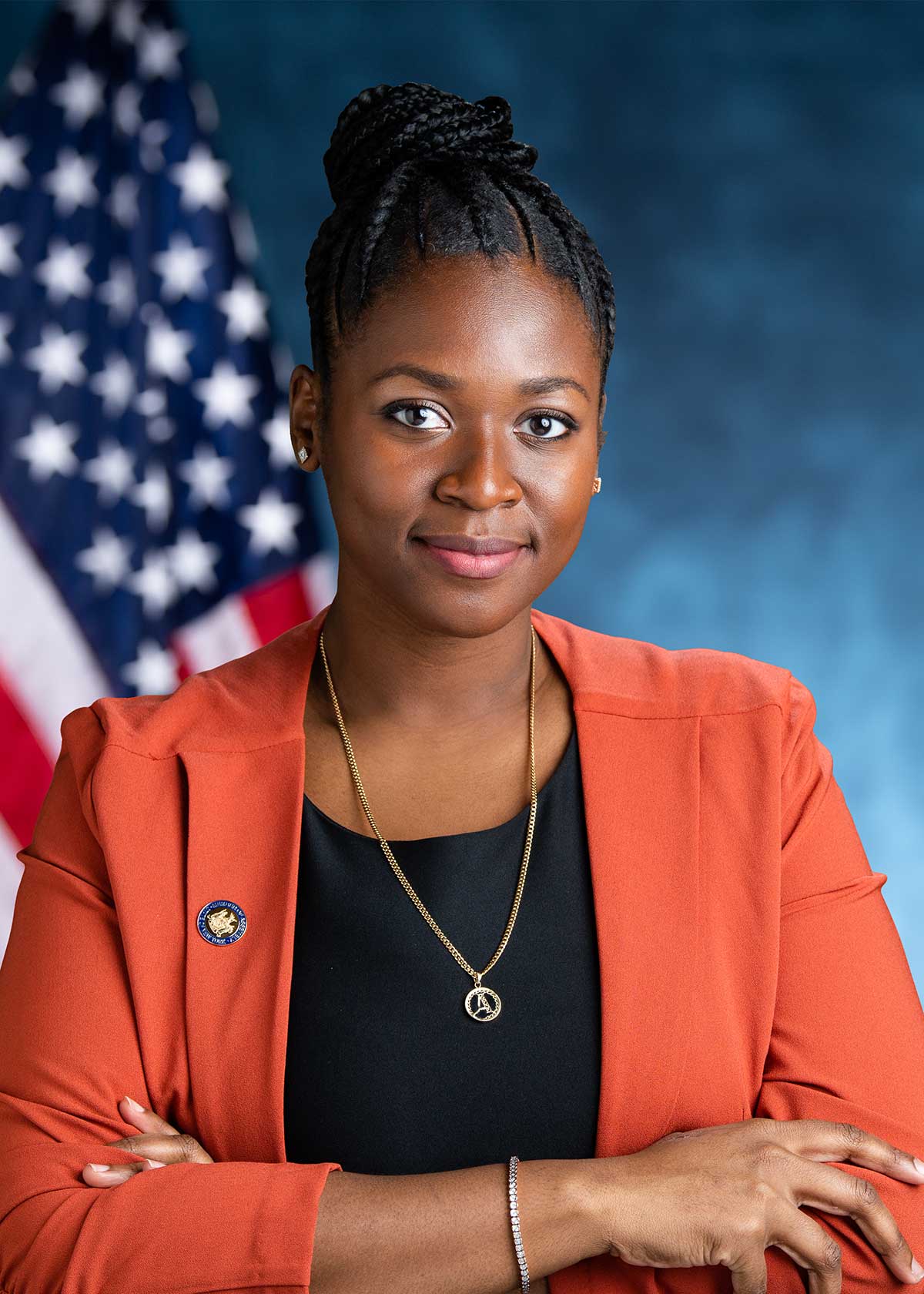 Phara Souffrant Forrest represents the 57th Assembly District in Brooklyn, which consists of the neighborhoods of Fort Greene and Clinton Hill as well as parts of Bedford-Stuyvesant and Crown Heights. She was first elected in 2020.
Phara is the daughter of Haitian immigrants and a lifelong resident of the 57th District. She is a proud product of Brooklyn's public school system, attending Philippa Schuyler Middle School and Benjamin Banneker Academy for Community Development. She then went on to attend SUNY Geneseo, where she majored in international relations, before obtaining an associate's nursing degree at CUNY City Tech and a BSN at CUNY School of Professional Studies.
She has held a variety of jobs that help her connect with her constituents, working in New York City public schools, as an Uber driver, and doing youth advocacy work at Global Kids. Before being elected to the Assembly, Phara worked as a maternal child field nurse, caring for new mothers after they gave birth.
In addition to her work as a nurse, Phara was president of her building's tenant association before running for office. Tenant organizing, in particular the fight to pass the Housing Stability & Tenant Protection Act of 2019, was a major motivating force in her decision to run for office and stand up for tenants like her across the state.
Since being elected, she has continued to champion the rights of tenants, as well as expanding access to healthcare and reforms to the carceral system. In her first term, she passed the Less Is More Act, which made the state's supervision system more just and equitable. She believes that working-class New Yorkers deserve stable housing, affordable healthcare, and the resources to pursue a good life.
Phara lives in Crown Heights with her husband and son.